Season's guide for shopaholics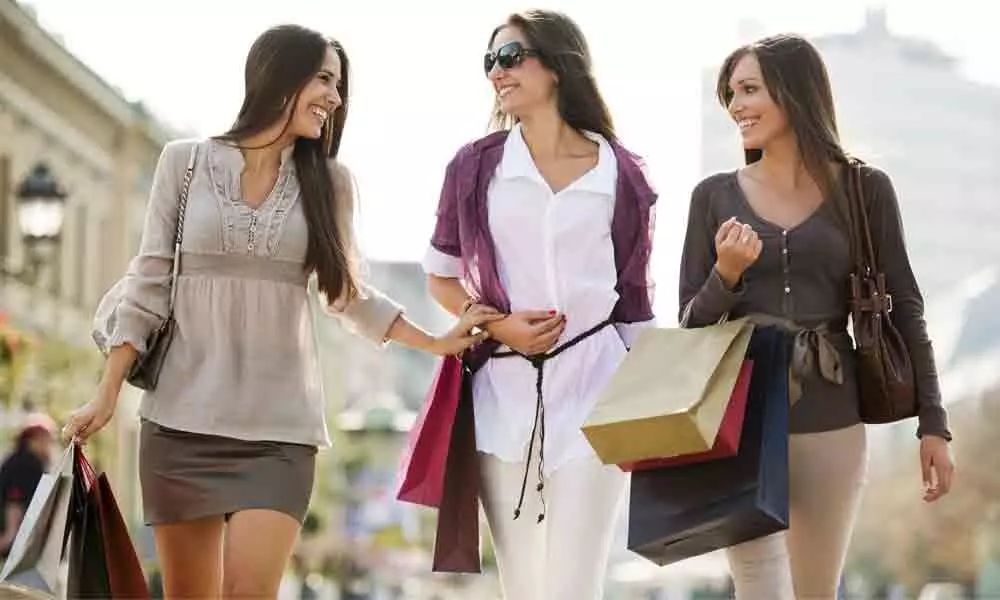 Highlights
It's raining discounts, and people in the city, mostly women are finding every reason to flock to the stores and make the most of the year-end sale
Shopping is always fun. While it is usual to shop whenever there is a need for something or, if a thing catches your eye; the equation changes during the discount period.
With most of the top brands in Hyderabad offering discounts ranging from as low as 10 percent to 60% and more, real shopping treat awaits denizens. And shopaholics now find every reason to shop and save.
Every other day new offers areopening on attractive collection of international brands available at lucrative prices, reinforcing the sale of stock. The sellers agree that they are getting more number of buyers, because of offers.
Bhavani, one of the employees at Pantaloons says, " We are getting a good number of customers because of the sale and the collection is getting easily sold out due to the offers."
Jessy, a private employee says "Shopping is to buy the necessary items according to one's need. But of course, in these days, it's just becoming a craze. This is because we see changing fashion in every few days.
As now people have money in hands, they tend to buy things even if they are hardly used. There is a sense of stressbusting for some people when they shop.
They find satisfaction in it to own something which they like, but if they use it or not, it's a totally different matter. When it comes to discount, people grab the opportunity all the more, and I will be the number one in that category."
Jyothi, a student says "Year-end clearance sale is a perfect platform for customers who are planning to buy products at affordable prices. Shop from the exclusive brands of clothes, jewellery, accessories, beauty products, home decor and much more at the markdown prices.
Some people buy anything given at a huge discount, believing they'll never get such a deal. I bought three dresses from a top ethnic wear brand, for only 3000 and I am really happy, I can use them as party wear."
Here are some of the tips, for shopping during year end sale
Ask around
If you see something you want but the pickings are slim, ask to see what the store can do for you. While clearance buys are often limited, most stores have inventory elsewhere, so if you really want a great deal, it's worth it to ask. Also it helps to look around to see which store offers the best discount and the most range.
Know the return policy
Clearance buys are often a great deal, but it's important to read the fine print. Stores do not want to see out-of-season merchandise boomeranging back to the store since they need space for new wares.
That's why most clearance return policies are pretty short, usually around 14 days or in most cases no return policy at all.
Shop end of season
One of the best times to get the most bang for your buck is to shop around the end of a season. Keep in mind that retail stores are a couple of months "ahead of the weather," so you could still pick up a cheap sweater and get a month's worth of wear before it's time to bring out your spring wardrobe.
Final word
You don't have to spend a ton to look great. When you're smart about buying during sales and clearances, you can dress the same as your friends, only for much cheaper.
It's the best way to stay in the loop without completely busting your budget.