Upgrade your style and switch to 'Hoops'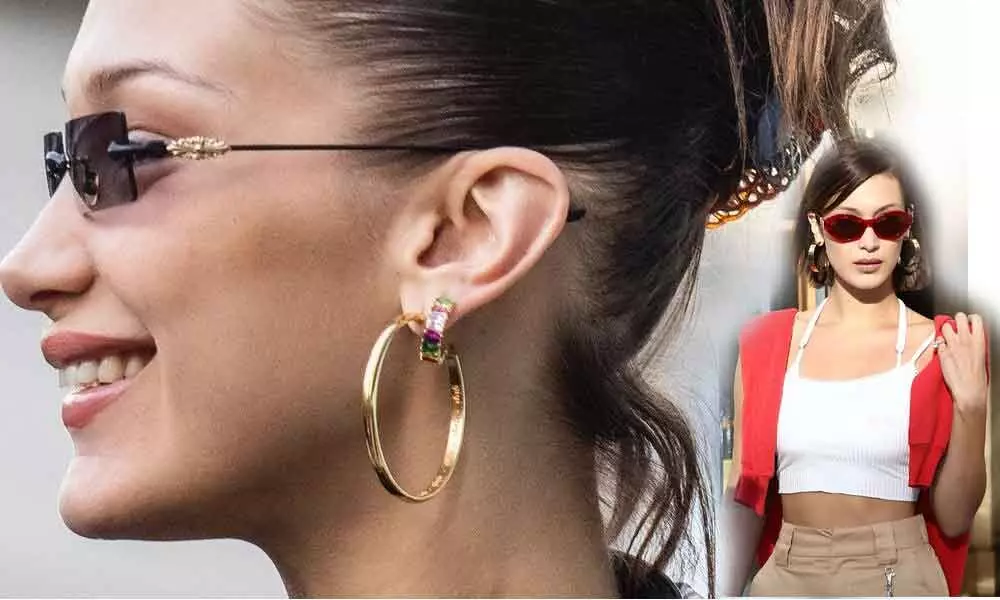 Highlights
Hoops are versatile pieces of jewellery
Hoops are versatile pieces of jewellery. While it suits everyone, no wonder its trend is making a glamorous this summer season. It will be available in different sizes and colours, so you are definitely going to add a few in your collection. Learn about the latest trends and how you can pull them off like a pro
Multiple Hoops
For those who are not satisfied with just one, multiple hoops to your rescue. Wear these earrings for a brunch and you will for sure get a few compliments.
Large Hoops
Large hoops are subtle, yet playful and can be paired with every outfit. Whether it's for a toned-down day look or a flashy night out, these babies will have you covered for every outing!
Textured Hoops
The hoops have gotten an upgrade with textures and beads added to them, making them suitable for casual outfits. Right from an ethnic dress to a western cocktail dress, these gorgeous numbers will help you amp up every possible look out there.
Enamel Hoops
Enamel hoop earrings are donning this summer trend. Be it a lunch date or cocktail party, these earrings are the perfect choice for every occasion.
Stacked Hoops
A combination of the stacking jewellery trend and hoop earrings, these chunky pieces are impossible to miss and will help you take your style quotient to an all-time high.