Democracy and tyrannical tendencies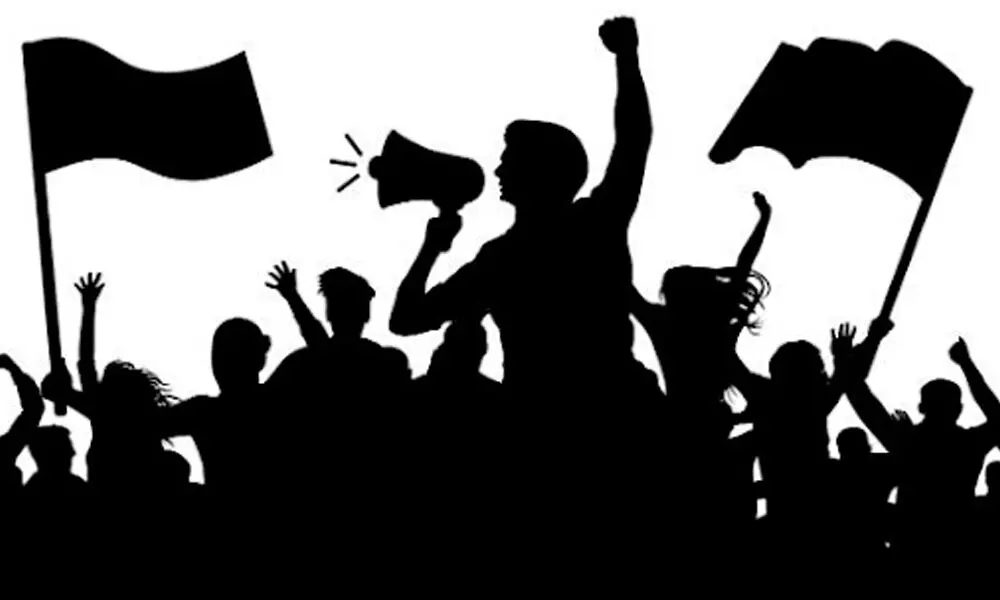 Highlights
People will get good governance when there is transparency and accountability in policymaking and implementation
People will get good governance when there is transparency and accountability in policymaking and implementation.(Centre should bring clarity on PM CARES fund - THI, 4 July). There are many eyebrows raised in the country over the need to create PM CARES fund when there are already PMNRF and NDRF in existence to accept donations for national disasters. Further, the handling of PM CARES fund is shrouded in opacity making it immune to institutional auditing and public gaze.
People, in a democracy, have the right to be provided with the information available in government records unless confidentiality needs to be maintained in terms of national interest. People fail to understand the valid reasons for not keeping the PM CARES fund in public domain, as there doesn't seem to be any harm to the country if people know the details about the fund.
There is growing criticism that this type of obscurantism in governance is intended to create hype for the top leader where people are made to believe that he alone is capable of saving the country from all ghosts like poverty, terrorism, pandemic and external threats. Already, there are many people in the country voicing concern for weakening of constitutional bodies and autonomous institutions which is disturbingly paving the way for personality cult and one-upmanship.
Democracy gets strengthened by debates, protests, dissent, independent judiciary, strong opposition and press freedom. Already, Indian polity is plagued by mushrooming of turncoats thereby leading to weak opposition. Absence of transparency, accountability and democratic spirit in political discourse has the potential to hamper the economic progress in India. It is hoped that India will not be hijacked by tyrannical tendencies and will forever remain as the largest democracy of the world in letter and spirit.
Thumati Anuradha, Hyderabad
Stop throttling BSNL
In October 2019, the Central government had approved a Rs 69,000 crore revival package for BSNL and MTNL. This includes merging the two loss-making firms, monetising their assets and giving VRS to employees so that the combined entity turns profitable in two years.
But except retrenching workers through VRS, other aspects of plan have not seen light thanks to irrational objections from non-entities like Telecom Equipments and Services Promotion Council (TEPC), presumably inspired by the vested interests in the government.
As a result, the allocation of 4G to BSNL has not still rolled out. BSNL's attempt to go to stock market for capital infusion through bonds was failed by Government by not extending sovereign guarantee, as agreed.
It is no secret that the present dispensation at the Centre is strongly biased in favour of Reliance Jio. It is evident in Jio's success in getting contracts related to construction of mobile towers in Ladakh, for providing telecom services in Railways and providing connectivity in all the Indian Air ports. The Government should ignore the sponsored and ill-motivated objections by TEPC and must stop patronising the Reliance Jio. Otherwise, all the sloganeering related to patriotism by the ruling elite will only sound hollow and prove that they are pro-corporate despite opposition from the public.
A Raghunatha Reddy, Kadapa
PM visit to Ladakh, an inspiring move
PM Narendra Modi's visit to Ladakh boosts morale and motivation to the Defence Staff to be more active and stubborn to attack any kind of skirmish from the enemy camp how so big prodigious it is. Our soldiers are attaining martyrdom in service for saving the sovereignty, unity and integrity of our peaceful nation. India's entente with US, Japan, Russia and other adept and amiable nations will quiver the chimeric and werewolf China when time occurs.
China waged a catastrophic war suddenly with India in 1962 after it's supremo Chou-en-lai was accorded a warm welcome in India. Indians' relentless struggle for decades was the cause for forming a separate Muslim country much against the peace loving suzerain leader Mahatma Gandhi but with the fulminant and shenanigans of those who did not like to remain in India. India's stretching hand for cordial relations with the neighbouring nations Nepal, Mayanmar, Pakistan and also Sri Lanka are jettisoning at the behest of dreadful dragon.
PM reiterates quoting Lord Krishna for He is not only a player of flute to get love and passion whom we have idolised, but He carries Sudarsana Chakra to liquidate the fractious foes, amid chants of Vande mataram. India is under severe pressure since the dawn of this year with the outbreak of uncontrollable Covid pandemic despite all possible preventive precautions adhered to, which is not only consuming the lives but also affecting the economy. God save the nation and its subjects.
Dr NSR Murthy, Secunderabad
Subscribed Failed...
Subscribed Successfully...