MyVoice is to lift up the voices and experiences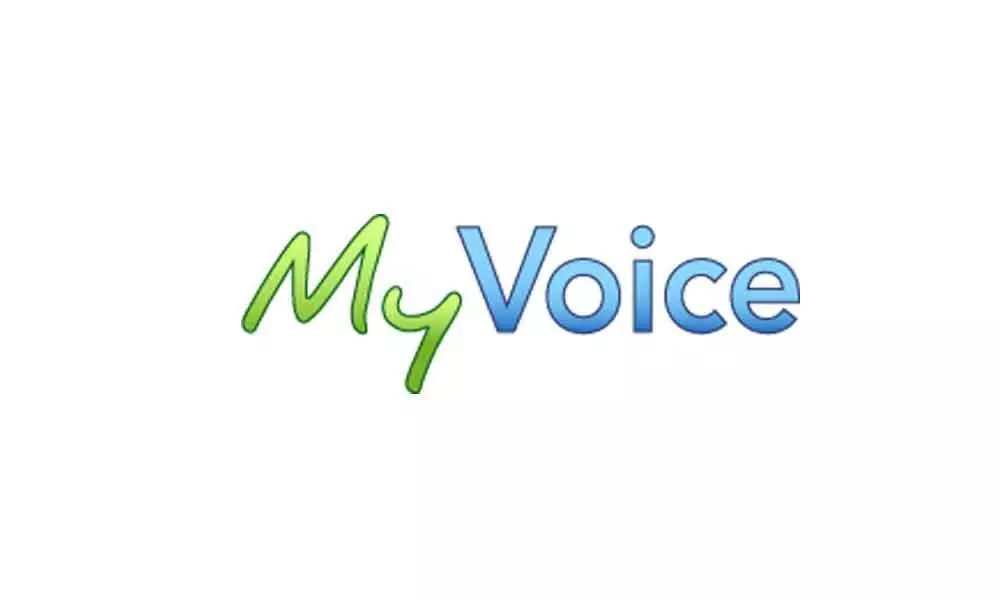 Highlights
MyVoice is to lift up the voices and experiences
A booster shot for Hindu revivalism
No amount of rationalisation or laboured string of words by biased TV anchors and editorial writers representing the ruling elites can establish or persuade us to accept that the verdict delivered by the Supreme Court in the Babri Masjid title suit on the balance of probability rather than on the necessary evidential basis met the end of justice and upheld secularism, equality of religions and the rule of law.
No doubt the verdict won a lot of approbation for resolving (and providing closure to) the long-running dispute between two religious communities, but it cannot be truthfully said that the scales of justice was not tilted in the 'moulding of the relief'.
What the 1045- page verdict boiled down to in the end was handing over the entire disputed land (2.77acres) to the deity Ram Lalla overturning the Allahabad High Court's trifurcation of the plot to all the three litigants in equal measure.
The allotment of a 5-acre plot as an alternative piece of land for construction of a new mosque ostensibly as a restitution for being dispossessed of the 16th century mosque was at best a favour, a largesse, a placatory gesture and a face-saver. Would it suffice to save your conscience?
It is ingenuous to suppose that the verdict that cleared the decks for building the Ram temple (an issue that BJP has used as a slam dunk for its political ascendancy) and bruised the Muslims had nothing to do with Hindus' superior numbers, the current political scenario and a Hindutva-oriented right-wing party in power.
The 'finely-chiselled' pro-mandir verdict that chimes in with 'the mood of the nation' or at least the 'majoritarian instinct' in these days of Hindu revivalism is unlikely to go down in the annals of Indian judicial history as one of the finest or fairest. It must occur to everyone that correcting historical wrongs, be they real or perceived, is a slippery slope and a minefield.
G David Milton, Maruthancode, Tamil Nadu
Declare climate emergency
It is a new word for the developing countries like India where it has got to experience political emergency long way back. But this phenomenon has been implemented in many countries to protect the climatic crisis.
In India, words like societal responsibility, sustainable development, environmental protection are mere reading material. It is alarming to know about the facts that scientists have come up with regarding the pollution levels in India.
Every aspect of environment is interlinked with another without we actually realising the draconian effects. Micro to macro level of attention is needed to make the country habitable for the people. Human intervening climate change is the root cause for such a crisis.
The postulates given by the scientists or environmentalists need to be paid heed to protect the planet. Signing of pacts or treaties which emphasise on regulations of climate change should be brought into spirit than being stuck at letters of ink alone.
Agriculture has evidenced a deep crevice on account of floods and cyclones. Erosion of fossil fuels, emission of noxious carbon stock has spiked the global warming, onset on rear epidemics throughout the country has made lives in a peril.
There are innumerable issues which need to be properly addressed otherwise it remains a threat to the mankind.
Policy or law makers have to appreciate any revamping that is put forth by the researchers or analysts. Putting personal gains at bay, they have to make laws or arrangements where the pollution is put up to permissible levels, plastics-be banned in totality without any exceptions, urban planning has to be modified in line with the present day needs and preferences of the public, prohibition of rearing of livestock for consumption etc.
It is high time that a well- articulated plan to impose measures to make our planet Earth to remain as a place that fits to be lived in. For this to happen, if there is a dire need to call for a climate emergency, it is to be welcomed by all.
Madhulika N, Hyderabad
No compromise on safety
Yet another train accident points to the pressing need to revisit the issue of safety from an organisational prospective. The Railways was touting its best safety record in citing the lower number of train accidents in recent years.
But the two trains head-on collision accident near Kacheguda station in Hyderabad on Monday morning reveals there is much more work to be done in the rail safety front.
At stake are lives of lakhs of passengers who opt for trains because they find air travel prohibitively expensive and public road transport woefully inadequate. A culture of safely is conspicuous by its absence.
Only genuine improvement over time can reassure passengers about safety. Railways must not repeat old mistakes. Railway reforms must pick up more steam to avoid tragic incident of accidents.
The current NDA dispensation may be good at painting and selling big visions like that of bullet trains, but what the Railways desperately needs is better implementation of routine procedures on the ground.
The Railways must inquire into the chain of events that led an accident to identify what, in the functioning of organisation, led to decisions that what led to accident. Overall the culture of the Railways is to make safety an integral part of all decisions. In short, Railway reforms must pick up more steam to avoid such tragic accidents.
Kodihalli S Rao, Thane
Jagan's revolutionary move
Kudos to Jagan's government for introducing universal English medium in government schools of AP. This progressive and pro-poor educational reform ,undertaken by the AP government, is expected to improve not only the literacy rate, but also will provide jobs anywhere in the world,to the students particularly from economically weaker sections of the society.
Hopefully, this revolutionary step ,will narrow the gap between the rich students and the poor students, and eradicates the" Educational inequality" that is painfully prevailing in the present elitist education system in AP.
Against this background, the unfair criticism of the leaders of TDP,BJP and Janasena is deplorable . Their lamentation about neglect of mother tongue is highly hypocritical and feudal.
Hope wisdom will dawn on the so-called political leaders who are opposed to introduction of English medium in government schools of AP.
P H Hema Sagar, Secunderabad