MyVoice: Views of our readers 16th February 2020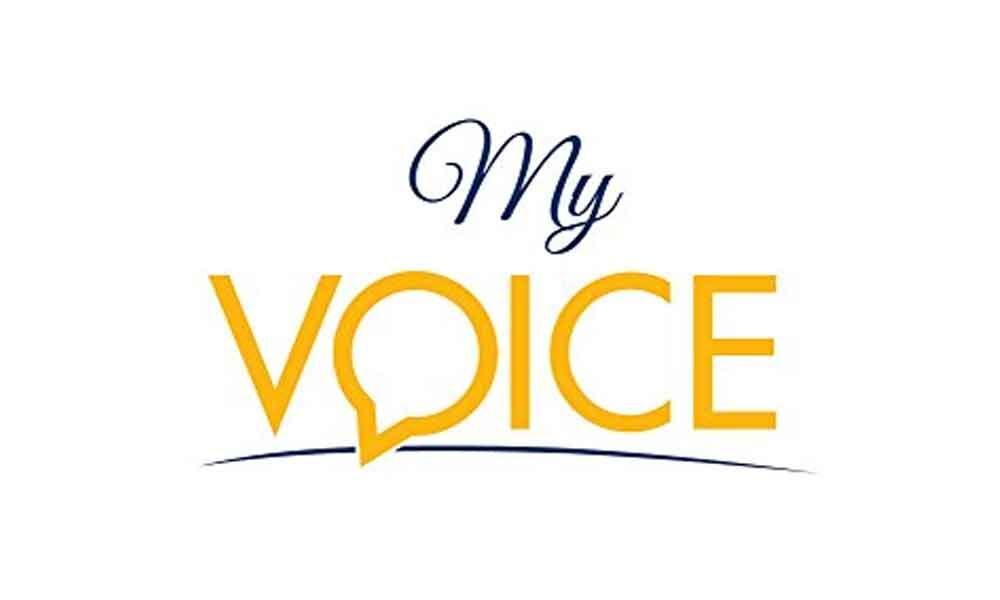 Highlights
MyVoice: Views of our readers 16th February 2020
How long will Congress remain in deep coma?
After the drubbing in the recent assembly polls, it is abundantly clear that dynasty politics revolving around Nehru-Gandhi are no more vote-catchers. The grand old party not only failed to open its account but its candidates losing its deposits in all the constituencies is a clear indicator that neither Rahul Gandhi or Priyanka Vadra can help change the fortunes despite been in active politics.
Notwithstanding the fact, that party has been reduced to a fringe player following most of the regional parties sidelining it after Rahul and Priyanka could make no impact on the voters, one fails to understand as to why congress does not abandon cocktail approach and elect experienced and young leaders of proven merit after repeatedly losing almost every poll.
In the current political scenario where Congress is fighting a losing battle in poll after poll, Sonia Gandhi must understand that dynasty does not have a magic wand to change its fortunes.
In fact, right from the dawn of independence, Congress has always been an amorphous organisation with no inner-party democracy and relying only on dynastic politics for its survival and power. Further, even selection and election of persons at the organisational level were also based on caste and money power which is antithetical to democracy.
If this been so, members possessing merit were overlooked and deliberately sidelined as a result many key members left the party in disgust, as a result the party began to lose its grip over the years unable to face challenges from the regional and smaller parties.
All this worked to the disadvantage of Congress. In the final analysis, as Rahul and Priyanka failed miserably to re-energise a demotivated party due to prevalence of widespread negativity of Congress, the Delhi poll debacle should be an eye-opener to the party high command to seriously introspect to select a man of proven integrity, clear communication skills, clarity of thought and articulation and ability to lead the party taking everyone into confidence as party chief instead of thrusting the responsibility on reluctant Rahul in order to give a real fight to come back into the reckoning.
K R Srinivasan, Secunderabad
Cleaner politics can help India better
Kudos to Supreme Court for ordering strictly all political parties to publish entire criminal history of contesting candidates in the elections to central and state level for the second time within two years as general disregard shown to 2018 constitutional judgement( The Hans India,14/2). As all political partied are sailing in same boat, it looks they became syndicate disregarding the SC ruling in the past.
As the criminals in temples of democracy have increased from 24% to 43% within 15 years SC raised alarm and instructed all political parties to furnish criminal background of candidates or risk contempt of court.
How can criminals form the laws for the country which has vast intellectuals, academicians and highly educated citizens? Are these high strata supposed to accept laws passed by criminal background members? Are these intellectuals supposed to bow to criminal history members? Most of the criminal background candidates are elected with money, alcohol and freebies and luring the voters in many ways and sometimes threatening them with muscle power.
Are we proud of such members? Democracy bleeds with such members and country has been tolerating criminals in temples of democracy for a long time, thanks to the blindness of all political parties for the criminal history among their candidates.
In spite of many objections and protests against criminal history of candidates ,no political party is bold enough not to field such candidates in elections as the tickets for elections are sold for crores of money in almost all parties except one or two as media reports during elections revealed by candidates not getting tickets.
It is a shame that army persons, scientists, professors, engineers, doctors, statesmen, corporate people etc have to bow to these elected members with criminal background. What a shame to temples of democracy. Even sincere and devoted leaders have to bow to such members.
Let us hope this will be a last warning to all political parties to behave properly and see that along with Swachh Bharat in sanitation Swacha rajneethi( politics) is need of the hour and criminals have to be cleared from temples of democracy for the dignity and national pride.
Jayaprakash Reddy, Nalgonda
PM, please look into the life of jawans
The PM Narendra Modi dedicated to the nation Rs.176 crore long overdue National War Memorial near India Gate in February 2019 to commemorate the sacrifice of soldiers since Independence.
Soon after BJP took charge of the government a lot publicity was given to PM Modi's meeting with Jawans in forward areas during festivals like Holi , Deepavali etc.
PM Modi also managed to visit soldiers in Siachen base camp and taking cue from him the various BJP Defence Minister have also made to a point to spend time with jawans in Siachen base camp.
While all this is fine for a good photo ops and also useful during election campaign for comparative study with previous regime. What is shocking that in the latest CAG report it has been highlighted how the jawans based in Siachen do not have proper gear, equipment and even the diet.
What is the use of war memorial and PM and others from the government spending time time with solders just for publicity when those stationed tough terrain lack basic facility and this state of affair even after BJP's five years of rule. Even a small fraction what has been on war memorial is more than enough to take care of solders basic need.
Leave alone Siachen, if one cross Methodist Church near AOC, the quarters of Jawans are in pathetic condition as compared houses of the senior army officers. Leave alone, politicians how can officers allow their juniors and their families live in such pathetic condition at a time when huge funds are wasted needless activities.
Will the Modi government wake up and will use the Jawans along with kisans only during the elections. It would be good instead of wasting money to visit jawans during festive seasons, the money saved can be used for providing our soldiers with better facilities in stations where they serve.
N Nagarajan, Hyderabad
Cow urine as medicine
It refers to videos viral on social media wherein it has been claimed that extracts of cow-urine can be successful medicine to meet big challenge to corona-virus. Also our ancient Sanskrit-literature is full of Ayurvedic medical literature.
Union government should immediately set up expert-group from concerned ministries to study utility of cow-urine for medicinal values. Also ancient Sanskrit-literature should be analysed for advanced study in field of Ayurveda.
In case India becomes successful in finding medicine for coronavirus, then India can once again lead global world in providing a treatment to till now fast-spreading fatal coronavirus.
Subhash Chandra Agrawal, Delhi
Time to take up veganism seriously
I turned a pure vegetarian minus dairy foods a quarter of a century back for the following sound reasons which may prompt others oscillating between the dilemma of veg and non veg food to smoothly switch over as vegans.
All vegetarian animals are strong brimmed with stamina and work hard like oxen, elephants, horses and also huge, strong and soft in nature animals like bisons, rhinoceroses, chimpanzees, hippopotamus etc. All carnivorous are ferocious like Lions, tigers and count all flesh eating animals they simply eat, sleep and get up when they are hungry and hunt and repeats the action.
We have teeth designed like the ones had for cows , buffaloes meant to chew plant food and our molars grind them but the carnivores animals have a pair a fork like fore teeth to pluck raw meat and gulp and it will easily digest in their small intestines, for a human being the intestine is so long it cannot fit to consume flesh.
Excessive protein in meat causes acidity ,gout, kidney failure, allergies and cancer yet we are urged to have more of it as our sedentary life style and anatomy does not fit to digest the flesh .
WHO classifies processed meats and beef, lamb and pork as probable carcinogens.
The way we cook meat also adds to the danger and the way animals are reared in the farms is also a factor. The pesticides and hormones used in the feed result in toxic residues. The consumption of milk and dairy products are also harmful to our body as they are highly contaminated.
Dairy cows are artificially inseminated within short period of giving birth, they are fed with steroids for a higher yield and kept pregnant repeatedly so that these keep producing milk, most dairy cows and buffaloes suffer from painful udder infections.
The male cattle are of no use and are sent to slaughter houses .Chicken is equally bad for human body as they are grown in tight cages and given steroid injections and fertilizer mixed feed to lay eggs and later to be used for human consumption.
The eggs produced in artificial way in cages and flesh of chickens cause more harm to our body , the chicks are artificially hatched ,fattened and killed after 6-week time.
Genetically newly born babies need milk, adults don't need milk, every animal eat according to its instinct, but humans eat according to their tastes and rely on advertisements. In God's creation it is only humans who drink others' milk .
What is milk? Infants and just growing babies produce enzymes that break down lactose but as we grow up, many of us loose this capacity and milk causes so many digestive disorders. Scientists say that lactose and casin are not really good for our heath.
In fact who consume milk are more prone to osteoporosis contrary to the dairy industry line that says "drink milk for healthy bones" . Moreover dairy is one of the leading causes of obesity and cholesterol as no external cholesterol is good for our body.
Milk may be essential to the Indian palate ,but unfortunately milk production cannot keep pace with our ever multiplying population growth ,hence adulteration chips in and you get pesticides ,urea , aflatoxin and such like all potential carcinogens they are linked to the development of various cancers ,lung ,prostrate ,brain and kidney .
The true veganism requires to eliminate all sources of meat, fish, eggs and diary. Hence vegan diet should be designed in such a way that it makes sure that one is eating adequate protein via lentils, pulses, legumes, nuts and seeds .Cereal and pulses offer a complete protein .Becoming a vegan needs a lot of thought, effort and investment.
If there is no access to good quality produce, being creative with cooking is the trick. An ideal vegan diet included fruits, vegetables, whole grain products, nuts, seeds, leafy items, soups and salads may be included in diet to maintain balance . After all food must be taken in terms of calories and not in bulk. Truly vegetarian food is healthy, simple and tidy and our food expenses considerably reduce.
Finally I do not have anything against the non vegs as they form majority in the world and of late many switching over to vegetarian food for intelligent reasons.
And finally it is appropriate to recollect Paul Mccartney as he famously said : If all slaughter houses had glass walls, everybody would be a vegetarian Of course choice is left to individuals to be a vegan or non - vegan exercising their discretionary power.
Rama Krishna M, Kakinada
Subscribed Failed...
Subscribed Successfully...