Hyderabad: Body-worn cameras come handy for cops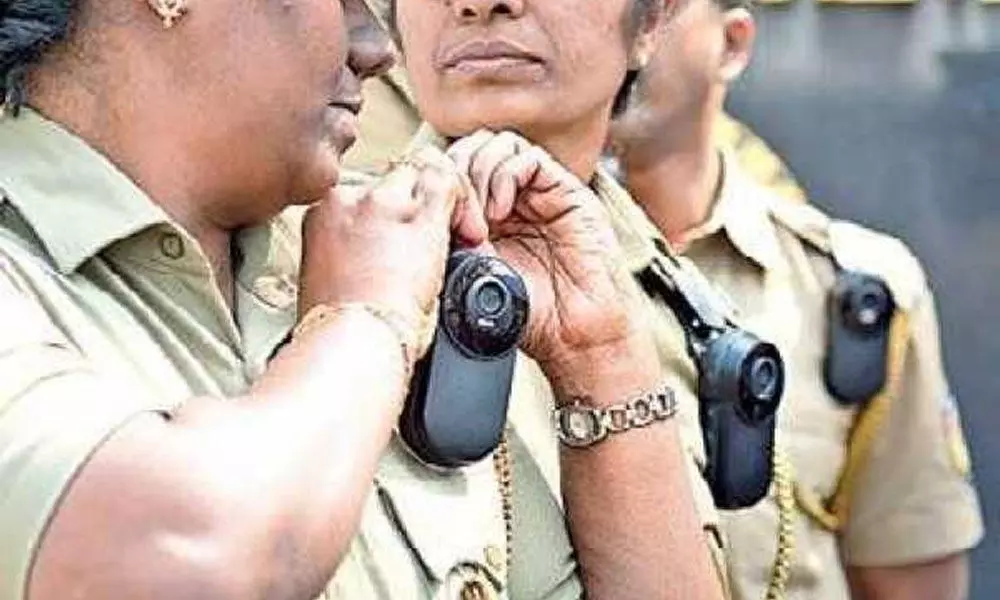 Highlights
200 cameras are being used by police to record rallies, campaigns, speeches, padayatras. Cameras are not turned on to record everything. It is only when something becomes suspicious that cops turn them on
Hyderabad: The city police are leaving no stone unturned to ensure that the upcoming GHMC elections are conducted in a smooth and transparent manner, in collaboration with the civic body and State Election Commission. The onus of maintaining law and order and enforcement of laws to usher in peace amid election hullabaloo rests on the shoulders of police department.
An officer, on condition of anonymity, said there are various methods and techniques which the department adopts to ensure that the elections are conducted in a peaceful manner. But, one thing which is very important for an officer in charge of maintaining a polling station is to wear a body camera to record the happenings of electioneering. He noted "the camera is attached to the uniform of policeman to film the election process. A total of 200 cameras are being used by the police to record the rallies, campaigns, speeches, padayatras.
Though the camera is not turned on if everything goes smoothly. But, if anything becomes suspicious, then the policeman turns on the camera to record the incidents. It is very important because every party contesting the elections says that the opposite ones are at fault. In order to produce evidence, the usage of body-worn cameras has been made mandatory to officers."
So far, it was only the traffic police on duty who used cameras to record any incident of violation. But this time, these cameras are being used for the first time by civil police to ensure that elections are conducted in a free and transparent manner. No matter which party or any candidate, if such party or person tries to disrupt the peaceful proceedings of elections, then their activities will be recorded, and cases will be booked against them".
"These cameras will also be used to ensure that the Model Code of Conduct (MCC) is not violated," said an officer on election duty.
Subscribed Failed...
Subscribed Successfully...