Hyderabad: Vociferous demand for Errakunta lake revival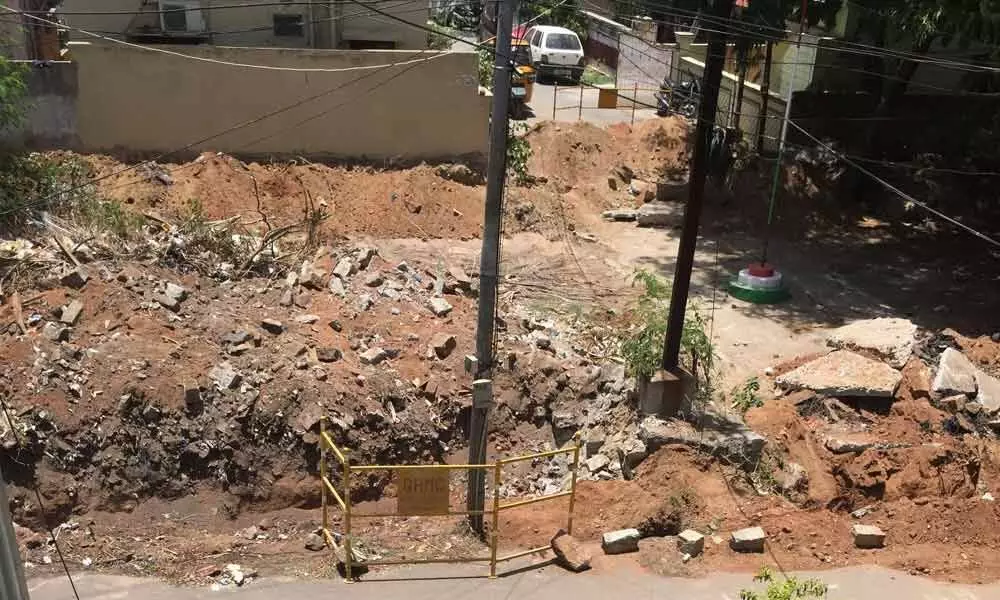 Highlights
Restoration of Errakunta lake, constructions of a library in Kimtee Colony, entertainment park in Nagarjuna Nagar colony, toilet blocks for 150 BPL families in Old Dairy Farm are among the main issues in the ward
Tarnaka, ward no 143, which is one of the biggest wards in Secunderabad zone with over 62,300 votes, is facing a plethora of problems and issues that left a severe disappointment among the locals. The works have been pending for several years and locals are seething in anger as GHMC goes for polls in just over a week's time. Sensing the mood, TRS changed its sitting corporator candidate and has given B form to another leader.

Restoration of Errakunta lake that is shrinking with encroachments with each passing year, construction of a library in 250 sq yards of government land in Kimtee colony, construction of an entertainment park or a walking track in nearly 600 sq yards plot in Nagarjuna Nagar colony, construction of toilet blocks for 150 BPL families staying in slums in Old Dairy Farm are the main issues in Tarnaka ward.
Nagarjuna Nagar colony, Street No-1, Kimtee colony, Vinobha Nagar, Dairy Farm Colony, Maruthi Nagar, Shirdi colony, Sainagar, Hanuman Nagar, Pittala Basti, Old Dairy Farm Basti, Shanti Nagar and Vayupuri colony (some part) fall under this division. Retired professors and senior teaching staff of Osmania University are voters of this division.
Nagarjuna Nagar Colony that has a big number of apartments is the biggest colony in this ward with over 4,000 families residing here and the voters' count is over 10k to 12k, almost a fifth of the total votes in the division. Vinobha Nagar, Kimtee colony also has a sizable number of voters.
Prof Venugopal Reddy and Manohar Reddy from Nagarjuna Nagar stated that locals there want the civic body to utilise the 600 sq. yards open plot in their colony which is facing encroachment as it is left unused for several years. They want an entertainment park or walking track built for the convenience of elders to go for a morning walk or evening stroll.
B Omprakash, a retired engineer and member of SCOTRWA ( Standing Committee of Tarnaka Residential Welfare Associations), a common body of over 12 colonies from Tarnaka, highlighted the Errakunta lake restoration proposal that has been pending for more than a decade. If the lake could be rejuvenated like other lakes under Mission Kakatiya scheme, the locals would reap several benefits including increase of water table in the area. For reasons unknown, this proposal has not gone forward for years together despite locals pitching for it strongly. Omprakash also spoke about the pending library construction building in Kimtee colony, which was sanctioned by Hyderabad Collector 22 years ago, but nothing has been done.
Subscribed Failed...
Subscribed Successfully...