Minister Koppula Eshwar inspects TS minority schools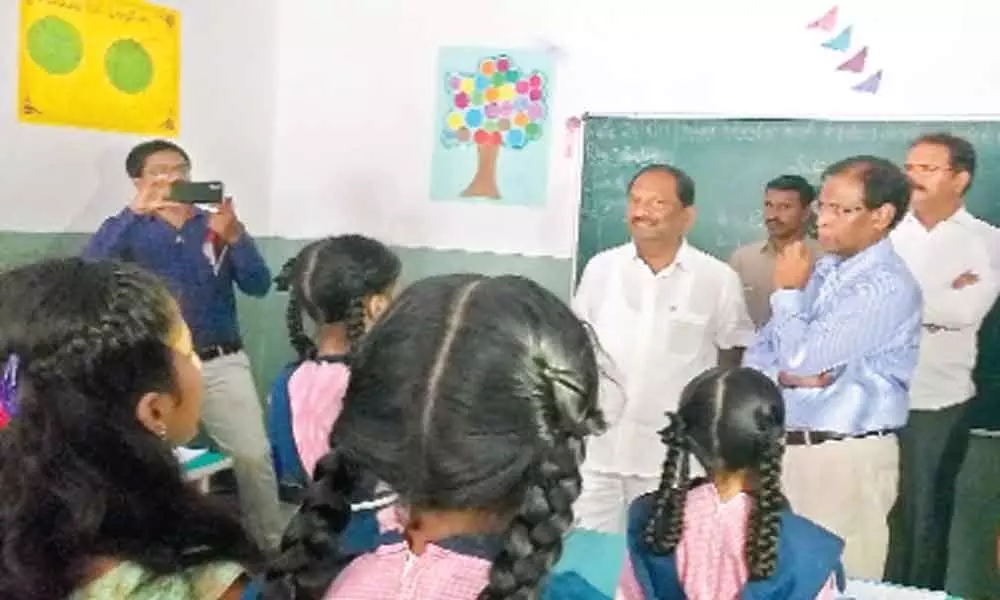 Highlights
Koppula Eshwar exhorts teachers to identify slow-learners and focus on them
Hyderabad: TS Minister for Welfare Koppula Eshwar, along with Advisor to Government of Telangana for Minorities Welfare and President of Telangana Minorities Residential Educational Institutions Society (TMREIS) AK Khan, made a surprise visit to TMREIS Sanath Nagar Boys-1 at Dharam Karam Road, Ameerpet, and TMR School Khairatabad Girls-1 at Basheerbagh on Tuesday.

The minister interacted with the students and witnessed a wide range of curricular and innovative student empowerment programmes, initiated by the TMREIS. During his visit, he inspected the classrooms, dormitories, wellness centre, dining hall and other facilities.
Koppula Eshwar also appreciated the school principal and teachers for their role in the all-round development of TMREIS students. He advised the teachers to identify slow learners and focus on their academics. He further said that the students must take advantage of these residential schools and get more than 60% marks, as they are assisted 24x7 by the teachers.