Tirupati: TTD asks SBI to give more interest on deposits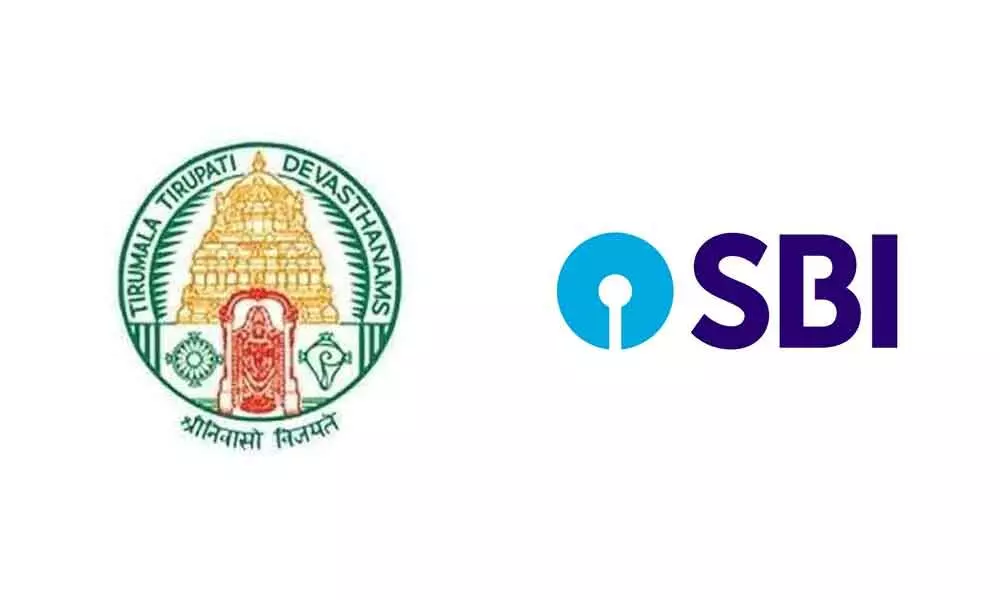 Highlights
TTD Chairman Y V Subba Reddy sought the SBI to provide higher rate of interest on the deposits made by TTD in the bank
Tirupati: TTD Chairman Y V Subba Reddy sought the SBI to provide higher rate of interest on the deposits made by TTD in the bank. SBI Chairman Dinesh Kumar Khurana, who was in Tirumala, along with hisofficials met TTD Chairman on Sunday.
TTD Chairman took the occasion to press for a higher rate of interest for TTD deposits in SBI.
Speaking on the occasion, Subba Reddy said the banks due to Covid situation slashed the interest rate on the deposits which in turn affected TTD also.
"SBI should consider TTD as a special case and allow higher rate of interest on two counts including keeping in view the normalcy returning and also TTD's social services and also Dharma Pracharam for promotion of Santhana Dharma,', TTD Chairman said.
SBI Amaravati Circle Chief General Manager Sanjay, Deputy General Manager S Giridhar, Assistant General Manager Satyanarayana Rao and others were present.