Visakhapatnam: IT minister Gudivada Amarnath interacts with victims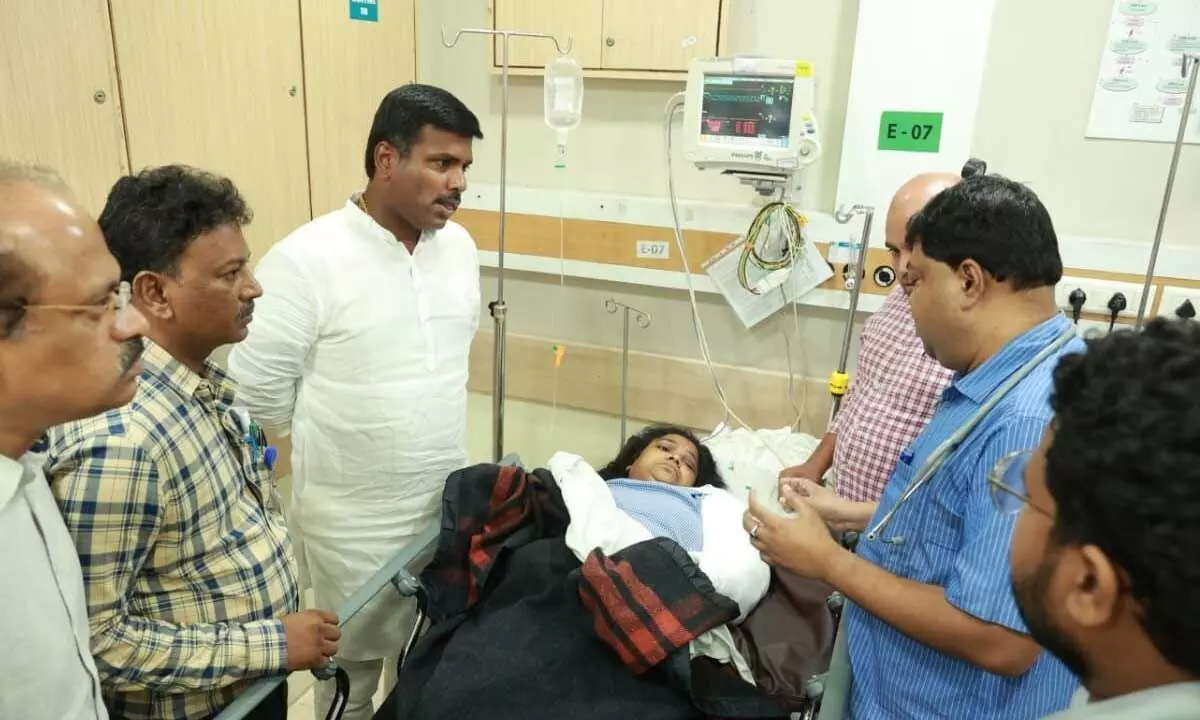 Highlights
Takes part in a meeting held by railway minister
Says Union minister lauded the efforts of the AP govt in coming forward to set up help desks
Officials say if people send photos of their kin to the WhatsApp No 8333905022 requesting their whereabouts, they can collect their details
Visakhapatnam: IT minister Gudivada Amarnath visited Cuttack and participated in a meeting with railway minister Ashwin Vaishnaw on Sunday and explained the measures taken by the Andhra Pradesh government to help rescue triple train accident victims of Balasore in Odisha.
Speaking on the occasion, the Union minister lauded the efforts of the AP government that came forward to set up help desks. "Earlier, only railway authorities used to set up such facilities," he observed.
Earlier, Amarnath attended a meeting with a high level committee at Balasore, interacted with the accident victims and made arrangements to send the body of a passenger Gurumurthy to Santabommali mandal in Srikakulam.
The injured passengers were shifted to different hospitals in Odisha, Bhubaneswar and Andhra Pradesh for treatment.
Officials concerned are trying to get the details of those who are yet to be identified.
They announced that no one has come to the control rooms set up in Visakhapatnam, Vijayawada, Rajahmundry and Eluru to trace their kin travelling in the ill-fated trains. Officials concerned said if they send their photos to the WhatsApp number 8333905022 requesting for their whereabouts, the officials will collect their details.
Fifty ambulances and 10 Mahaprasthanam vehicles have been made available in Bhubaneswar from the AP. Five more ambulances are kept ready at Balasore.