Ayodhya verdict challenged as seers differ over temple model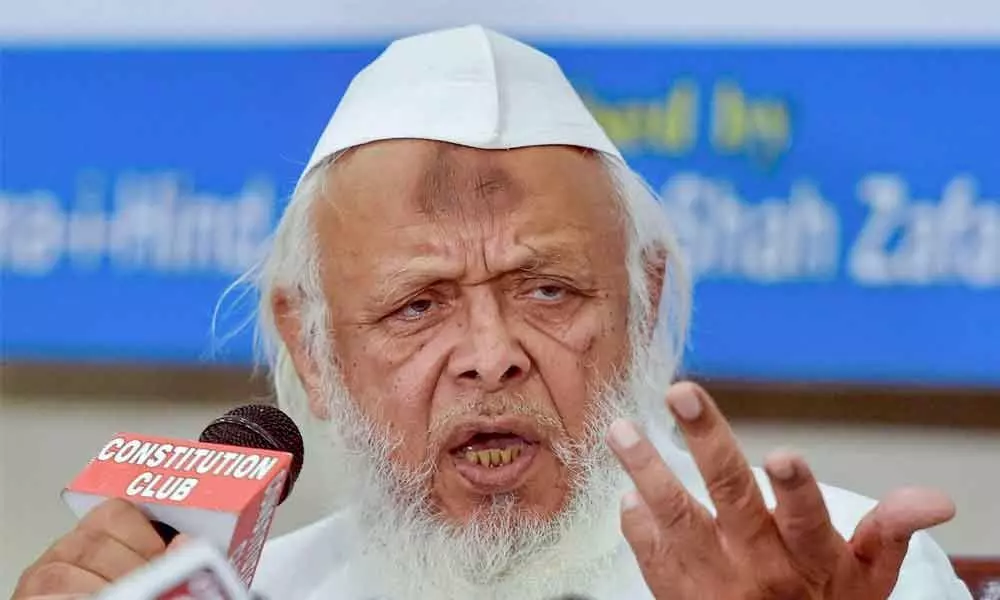 Highlights
SC rewarded Hindus for destroying Babri Masjid
New Delhi: The first review petition filed by the Muslim side in the Supreme Court has stated that giving the disputed land in Ayodhya to Hindus tantamount to rewarding them for destruction of the Babri Masjid.
The review petition, filed by Maulana Syed Ashhad Rashidi, legal heir of original Ayodhya land dispute litigant M Siddiq, has claimed that the November 9 verdict by the top court suffers from grave errors, requiring its reconsideration.
"This Hon'ble Court erred in granting a relief which virtually amounts to a mandamus to destroy the Babri Masjid.
This Hon'ble Court erred in rewarding the crimes committed in 1934, 1949 and 1992, by giving title to the Hindu parties, when it had already ruled that the said acts were illegal," stated the 217-page petition filed through advocate Ejaz Maqbool.
It questioned as to how the five-judge bench could rule in favour of Hindus after recording their illegal acts of destroying the domes in 1934 leading up to destruction of the Babri Masjid in 1992.
"This court erred in disregarding the basic principle that no person can derive benefit out of an illegality while granting title to the Hindu parties... a tainted cause of action cannot be sustained or decreed in a civil suit," maintained the plea
Menwhile, sharp differences are emerging between various sects and seers over the model of the proposed grand Ram temple in Ayodhya.
While the Vishwa Hindu Parishad is adamant that the temple should be built on its model, the secretary of the Ramalaya Nyas Mahant Avimukteshwaranand has said that once the plot of land is made available, the plan for the temple should be made.
The VHP is now accusing the Ramalaya Trust of creating obstacles in temple construction. Jagatguru Vasudevanand Saraswati denounced the Ramlaya Trust and said that as per the Supreme Court order, the government will set up the trust which will construct the temple.
"The Ramalaya Trust is a private organization and has no relation with the Hindu Samaj at large," he said and announced his support for the VHP model for the temple.
The VHP also lashed out at Mahant Avimukteshwaranand and said that he was unnecessarily trying to create confusion on the issue.
"The VHP has been working on the temple for the past 30 years. Our model of the temple is supported by the sentiments of millions of Hindus. The Ramalaya Trust is trying to mislead people and this is unfortunate," said VHP spokesperson Sharad Sharma.
The VHP model of the Ram temple can be seen at the workshop at Karsevakpuram.
The model is a major attraction for devotees who visit Ayodhya. Stone carving has been going on at the workshop since the early 1990s, based on this model.
Subscribed Failed...
Subscribed Successfully...