Union cabinet approves increase in MSP for paddy in Kharif season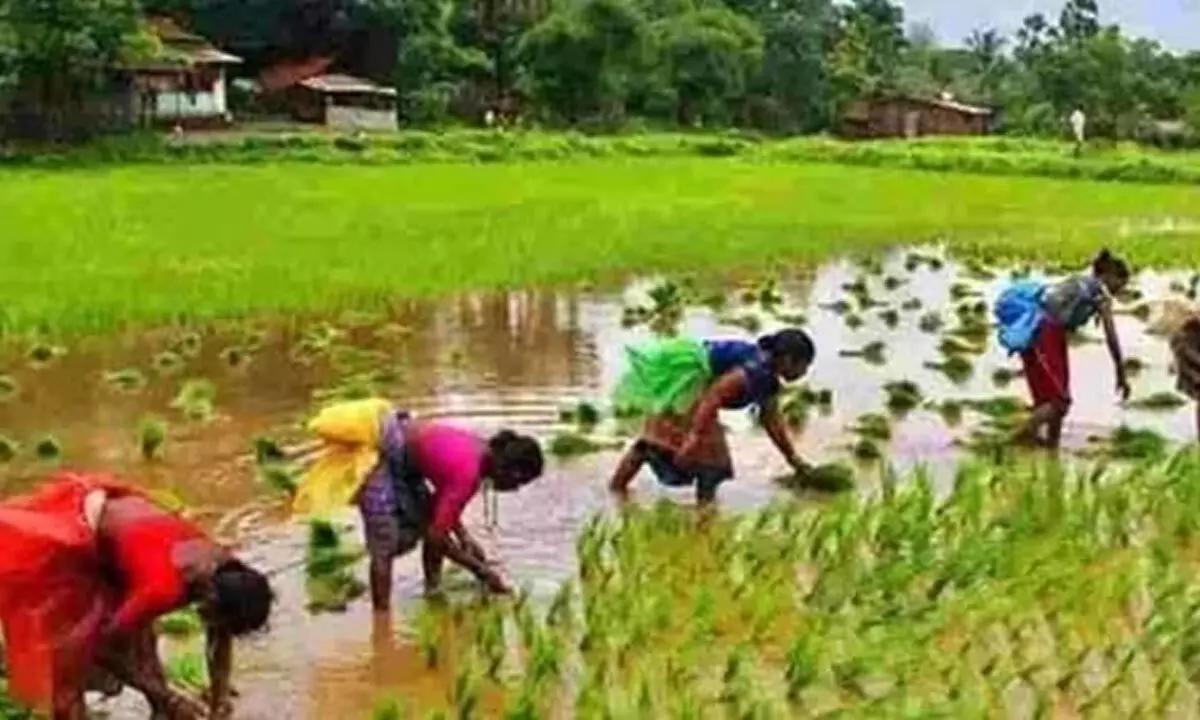 Highlights
The Union cabinet has approved an increased minimum support price (MSP) of kharif crops for Kharif season 2023-24.
New Delhi: The Union cabinet has approved an increased minimum support price (MSP) of kharif crops for Kharif season 2023-24. The move is to ensure remunerative prices to growers for their produce and to encourage crop diversification," according to Union minister Piyush Goyal.
Goyal told media that the Cabinet Committee on Economic Affairs (CCEA), chaired by Prime Minister Narendra Modi, approved the hike in the MSP of paddy to Rs 2,183 per quintal for the 2023-24 crop year (July-June) in order to encourage farmers to bring more area under the crop and boost their income.
"In agriculture, we have been fixing MSP from time to time based on the recommendations of the CACP (Commission for Agricultural Costs and Prices). The increase in MSP of kharif crops for this year is highest compared to the previous years," Goyal said.
Goyal said the highest increase in MSP was in moong by 10.4 per cent at Rs 8,558 per quintal for 2023-23 crop year, as against Rs 7,755 per quintal in the previous year.
Normal monsoon likely during June-September period
Paddy is the main kharif crop, the sowing of which normally begins with the onset of southwest monsoon. The India Meteorological Department (IMD) has projected a normal monsoon for the June-September period despite the evolving El Nino conditions.
Minister for Food and Consumer Affairs, Commerce and Textiles Piyush Goyal said that the government's top priority is to keep inflation in check and therefore, in recent times, it has increased procurement so that the common man does not feel the pinch while the entire burden of price rise is borne by the government.
The hike in MSP of groundnut is up to 10 per cent to Rs 6,357 per quintal, for Tur/Arhar it is a 7 per cent hike to Rs Rs 7,000 per quintal while for Urad it is Rs 6,950 per quintal.
The hike in MSPs in Jowar, Bajra and Ragi is up to 6 per cent to 7 per cent.
The hike in MSP of all essential commodities has come a day after the government removed a ceiling on the procurement of Tur, Urad and Masur, to allow farmers to produce as much quantity as they want.
Goyal said that while during the tenure of the UPA, inflation touching 10 to 12 per cent was a common thing, and since 2014-15, price rise has been in the range of 4.5 per cent and even when it touched 7 per cent, the government along with the RBI managed to bring it within tolerable limits.