Only Hindi can unite country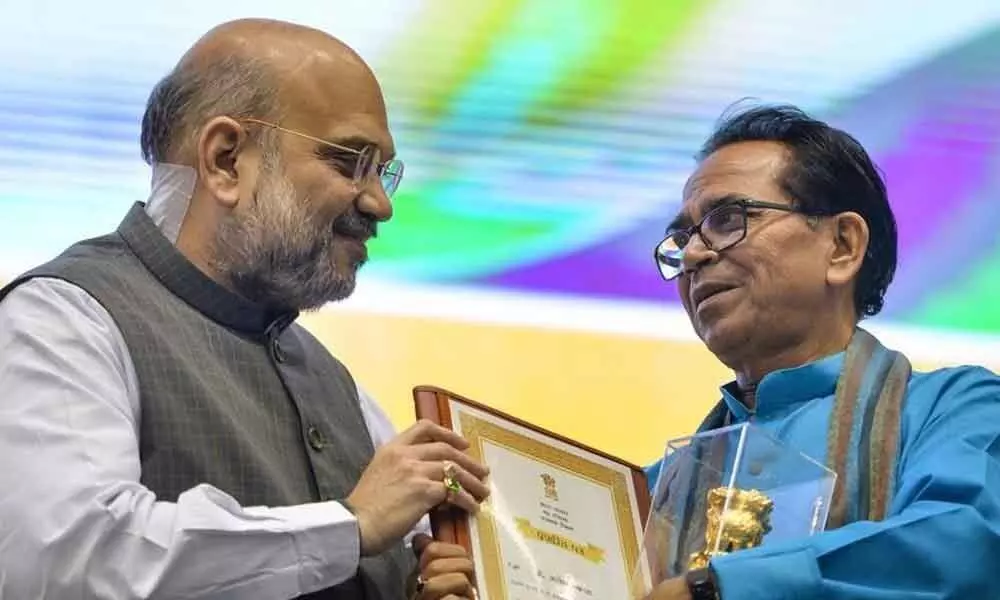 Highlights
Shah pitches for common language for India
New Delhi: Union Home Minister Amit Shah on Saturday pitched for a common language for the country and said it is Hindi which is spoken the most and can unite the whole country.
The Home Minister also said efforts will be made to expand Hindi to different parts of the country and asked everyone to use their native languages but use Hindi as much as possible.
"India has many languages and every language has its importance. But it is absolutely necessary that the entire country should have one language that becomes India's identity globally," he said in a series of tweets in Hindi.
He said that today, if any language which can unite the country, it is Hindi that is spoken the most.
"I want to appeal to people to promote their native languages but also use Hindi to make the dream of Bapu (Mahatma Gandhi) and Sardar (Vallabhbhai) Patel of one language come true," he tweeted.
According to the Official Languages Act, 1963, Hindi and English are the official languages for the Union government and Parliament.
A total of 22 languages of the country are recognised under the Eight Schedule of the Constitution.
Later, speaking at a 'Hindi Diwas' function, Shah said even Mahatma Gandhi and Sardar Patel, who forged a united India, appealed to people to accept Hindi as the official language.
He said while diversity in languages is the strength of India, a national language is needed so that foreign languages and cultures do not overpower the country's own.
He remembered Acharya Vinoba Bhave's love for Hindi and Gandhi's assertion that a nation is mute without its national language. "Our power to express our culture will die in the absence of our national language," he said.
Shah, however, asserted that the growth of Hindi will never be at the cost of any other language and made it clear that Hindi is the language of co-existence.
Shah said there was a consensus for Hindi as an official language in the Constituent Assembly, in spite of the Assembly's sheer diversity. He said this decision was an important factor in ensuring cultural unity of India.