Plane made on Mumbai's rooftop gets DGCA nod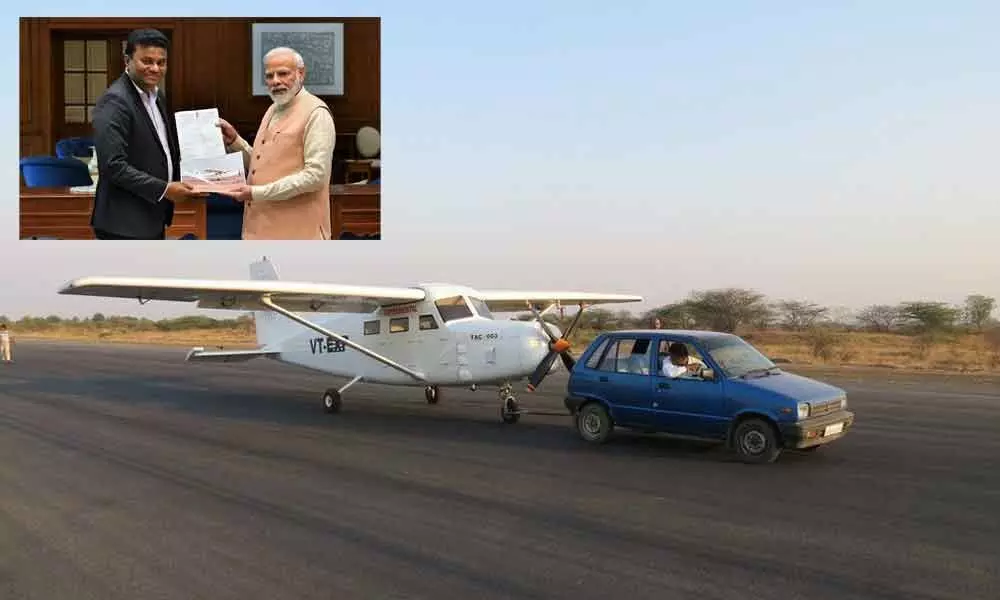 Highlights
Seven years ago, Amol Yadav announced to his family and friends that he would build an aeroplane on the roof of a boxy apartment building in Mumbai.
Mumbai: Seven years ago, Amol Yadav announced to his family and friends that he would build an aeroplane on the roof of a boxy apartment building in Mumbai.
Incredulous friends and family members asked the young pilot how he planned to bring the plane down once it was complete. "I really don't know," he told them.
A former pilot with the now defunct Jet Airways and now flying a Boeing 737 for a budget carrier, Yadav has relentlessly been working for a fully "made-in-India" plane for the past two decades.
The five-storey building, home to his 19-member joint family, didn't have a lift, so they lugged factory lathes, compressors, welding machines, and an imported 180kg (396lb) engine up the narrow stairwell to the roof.
Braving sticky summers and torrential monsoon rains, Yadav and his motley crew - an automobile garage mechanic and an expert fabricator - worked under a tarp shed on the unkempt 111.5 sq m (1,200 sq ft) roof, less than half the size of a tennis court.
Amol Yadav said that he has managed to obtain a "special" flying permit from the regulator DGCA for his six-seater plane. In February last year, his six-seater propeller plane was ready.
It is, according to Yadav, the first such aircraft built at home in India.
The engine, he claims, is powerful enough to make the plane climb up to 3,920m (13,000ft); and the tank can hold enough fuel to cover a distance of 2,000km, cruising at 342km (185 nautical miles) an hour.
On the rooftop, however, the plane strained to fit in, its tail stretching over the parapet wall and protruding into the smoggy sky. "Now we had to take the plane down from the top of the roof and show it to the people," Yadav, 41, said.
When Yadav sought permission from organisers to show his plane, they refused, saying there was no space available. His brothers scampered to the convention ground in Bandra in west Mumbai, and spotted some space where the plane could be displayed. They chatted up security-men, trying to impress on them the "importance of displaying a homemade aircraft".
"So we decided to dismantle the plane overnight, gatecrash the show and show it to the world," Yadav said. A local newspaper and a news channel picked up the story.
The throng turned into a flood of visitors taking selfies with the plane. India's aviation minister came visiting, as did senior officials and a bevy of businessmen. And with that, Yadav's plane became homeless as quickly as it became famous. The roof was no longer a viable option.
Yadav said he's now ready to commercially build India's first indigenous planes. Investors have shown interest. The local BJP-led government has promised him 157 acres of land to set up a factory to make 19-seater aeroplanes.
India has only 450 commercial aircraft, and domestic air traffic is growing at a steady clip.
Yadav believes his factory, backed by investors and the government, could build small planes which would further boost regional air connectivity and provide jobs.
Earlier in 2004, he travelled to Delhi, and met a senior minister to help him register the plane. "He's built a plane. Let him test it," the minister told an aviation official, at his home.
"But he will go up in the air and crash it, sir," the official said dismissively, as Yadav remembers the meeting.
Subscribed Failed...
Subscribed Successfully...