Temple tangle: Muslim body contests SC order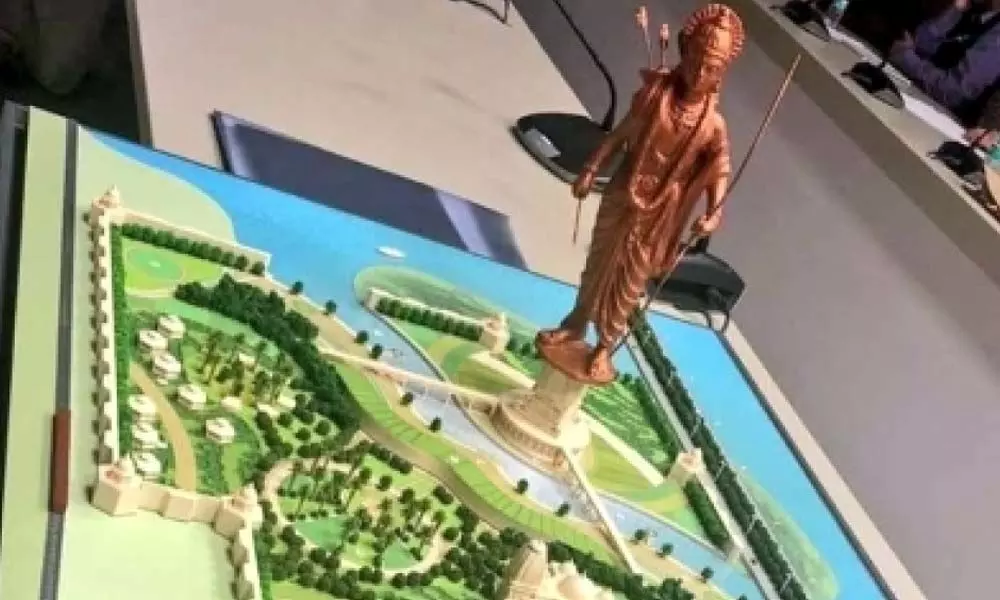 Highlights
A Muslim party to the Ayodhya dispute in its verdict review petition on Monday
New Delhi: A Muslim party to the Ayodhya dispute in its verdict review petition on Monday claimed that the apex court committed an apparent error by elevating a mere look at the central dome by the Hindu parties to a claim of possessory title.
Though the judgement had gone in detail on ascertaining the top court view on the issue.
The petition, filed by Maulana Syed Ashhad Rashidi, President of the Jamiat Ulama-i-Hind, has raised a volley of questions, challenging the November 9 Ayodhya title dispute judgment.
The petition emphasises that from 1528 to 1857 there was no whisper and/or demand of any place called Sri Ram's birthplace within the precincts of the Babri Masjid, and a chabutra (platform) was illegally constructed within the boundary. It was outside the inner courtyard of the mosque.
In this context, the top court had observed that the inner courtyard was a matter of contestation between Hindus and Muslims with "Muslims asserting it to be a place of worship and Hindus periodically contesting it by seeking entry as they had obtained prior to the setting up of the railing," it said.
A five-judge Bench, headed by then Chief Justice Ranjan Gogoi, examined this issue in detail. According to the judgment, the documentary evidence indicates that the riots of 1856-57 led to the colonial government erecting a wall with railings to bifurcate the areas of worship -- for Muslims within the inner courtyard and Hindus in the outer courtyard. Prior to the railing's construction, there was no restriction on access for Hindus to offer worship inside the domed structure.
"Evidently, prior to the setting up of the railing, there was no such clear-cut demarcation and Hindus and Muslims had offered worship within the structure. The setting up and offering worship at the chabutra immediately outside the railing and in close proximity to it is an indicator that Hindus asserted their right to worship at what they believed was the birthplace of Lord Ram", said the judgement. Therefore, Hindus prayed at the railing looking at the central dome of the mosque.
The top court observed that the setting up of the platform was proximate both in terms of distance and time. "The establishment of the chabutra is an event, which was an immediate consequence of the setting up of the railing to bifurcate a contiguous and consolidated area into the inner courtyard and outer courtyard", observed the court.
The documentary evidence also shows that the setting up of the railing didn't as a matter of fact result in an absolute division of the courtyards as separate and identified places of worship for the two communities.
"The record of contemporary date doesn't indicate total exclusion of Hindus from the inner courtyard despite the construction of the railing", said the top court.
BY SUMIT SAXENA