NRI husband blackmails wife with pics over dowry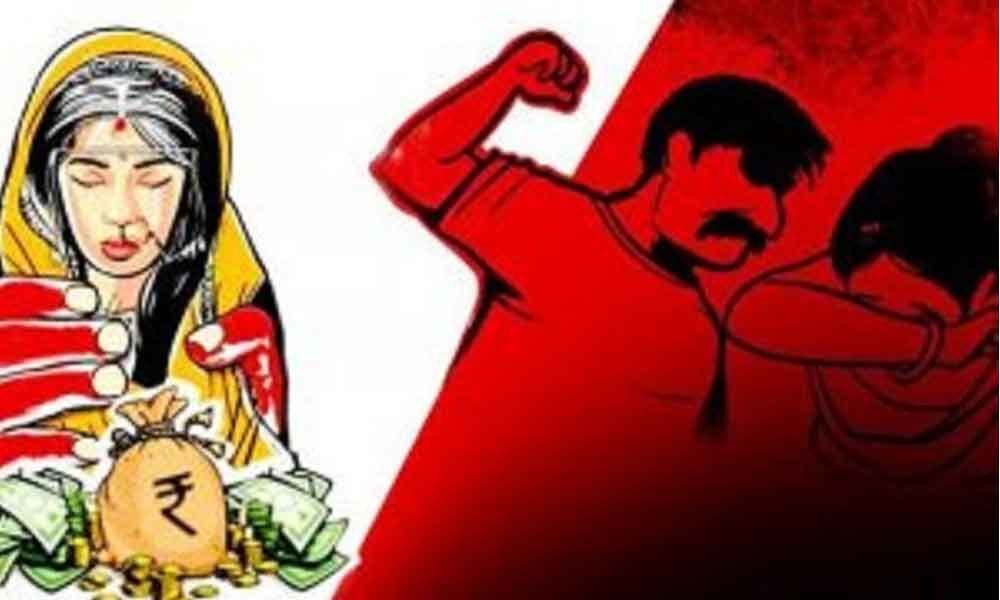 Highlights
An NRI husband harassed his wife demanding to bring extra dowry.
Moga (Punjab): An NRI husband harassed his wife demanding to bring extra dowry. This incident has come to light in Moga of Panjab. One day, the husband, who lives in Portugal, has made a video call to his wife in Punjab.
After a while, he asked her to remove the cloths for which she refused to do, but with the force of the husband, she strips off. At that time, the husband took screenshots of the video call. Later, he started to blackmail her with the photos, demanded extra dowry and threatened to leak the pics to the family members if his dowry demand was not met.
The poor wife tolerated the harassment silently for some days and finally told her father about the incident. With this, the victim's father lodged a complaint with the police. Over the information, the police registered a case on NRI husband Jarnail Singh and his family members. Jarnail Singh, who returned from Portugal a week ago was taken into custody.
Going into details, Ramandeep Kaur of Basant Nagar in Moga got married to Jarnail Singh on 11 February 2018. At the time of the marriage, her father Baldev Singh has spent Rs 20 lakh in the wedding by mortgaging property documents with the bank. A few days after the wedlock, the in-laws started harassing her for extra dowry. In this context, her husband left for Portugal and use to make video calls.
The victim said to the police that as usually one day, her husband made a video call and told her to remove the cloths and took screenshots of it. Later, he started to blackmail her by showing the photos and demanded extra dowry. She added that Jarnail Singh's family members also supported him. The police have registered a case on receiving the complaint from Ramandeep Kaur on July 2nd and detained Jarnail Singh a week age while he was in India.
Subscribed Failed...
Subscribed Successfully...