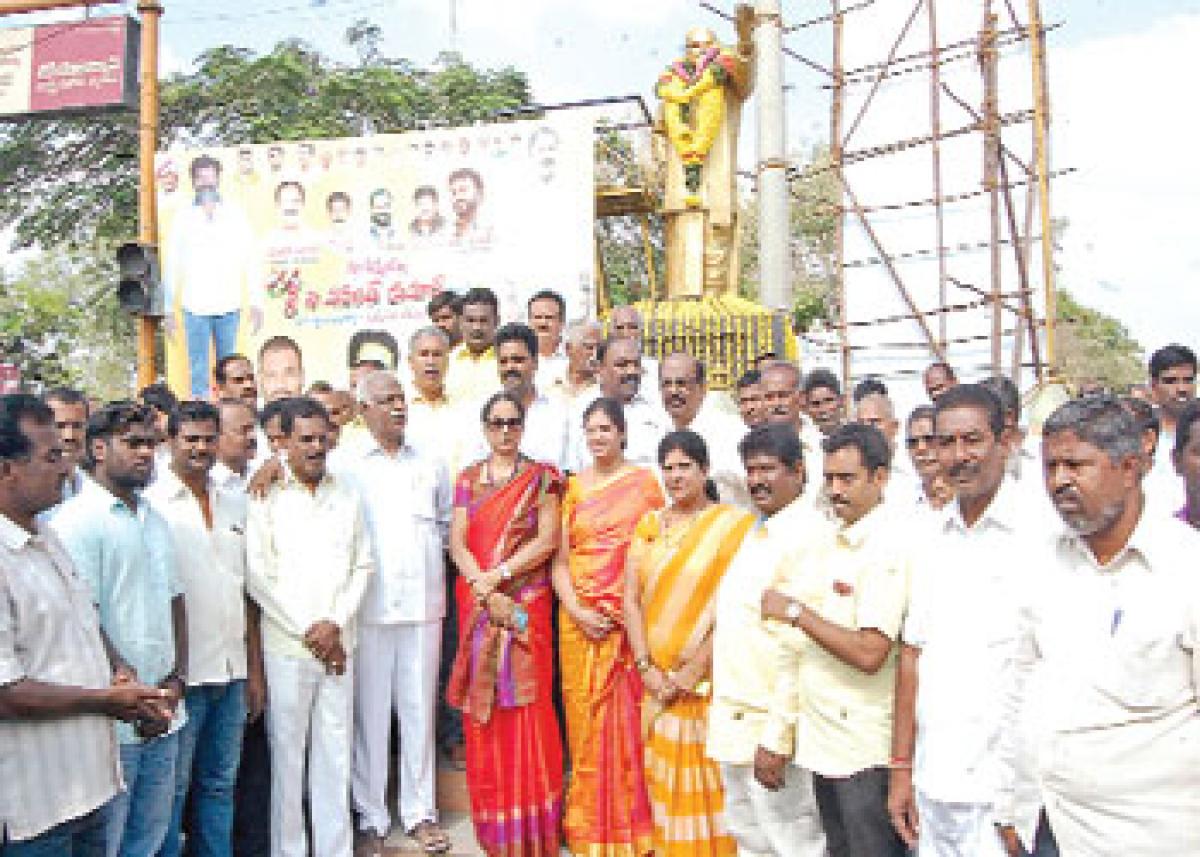 Highlights
Bike rally, Palabhishekam and performing pooja to NT Rama Rao statue and cake cutting by TDP workers marked party formation day here on Tuesday
Tirupati: Bike rally, Palabhishekam and performing pooja to NT Rama Rao statue and cake cutting by TDP workers marked party formation day here on Tuesday. The party activists including city president D Bhaskar, party's women wing district secretary Pushpavathi, TDP Vaidhya vibhagam district secretary R Sudharani and others performed pooja after Palabhishekam to party founder and former Chief Minister NT Rama Rao statue at Town Club Circle in the city. They also cut a cake to mark the occasion before taking out a bike rally in which party youth wing Telugu Yuvatha participated in good number.
Speaking on the occasion, the leaders recalled the contribution of TDP and Rama Rao for the State development and introducing many far reaching initiatives including introducing mandal system and equal right to women in property.
They also recalled Rama Rao's special attachment to the pilgrim city of Tirupati which saw him taking many development projects including setting up the Sri Padmavathi Mahila Viswa Vidyalayam (SPMVV) for women higher education and BIRRD hospital for the disabled.