'Tech for effective policing'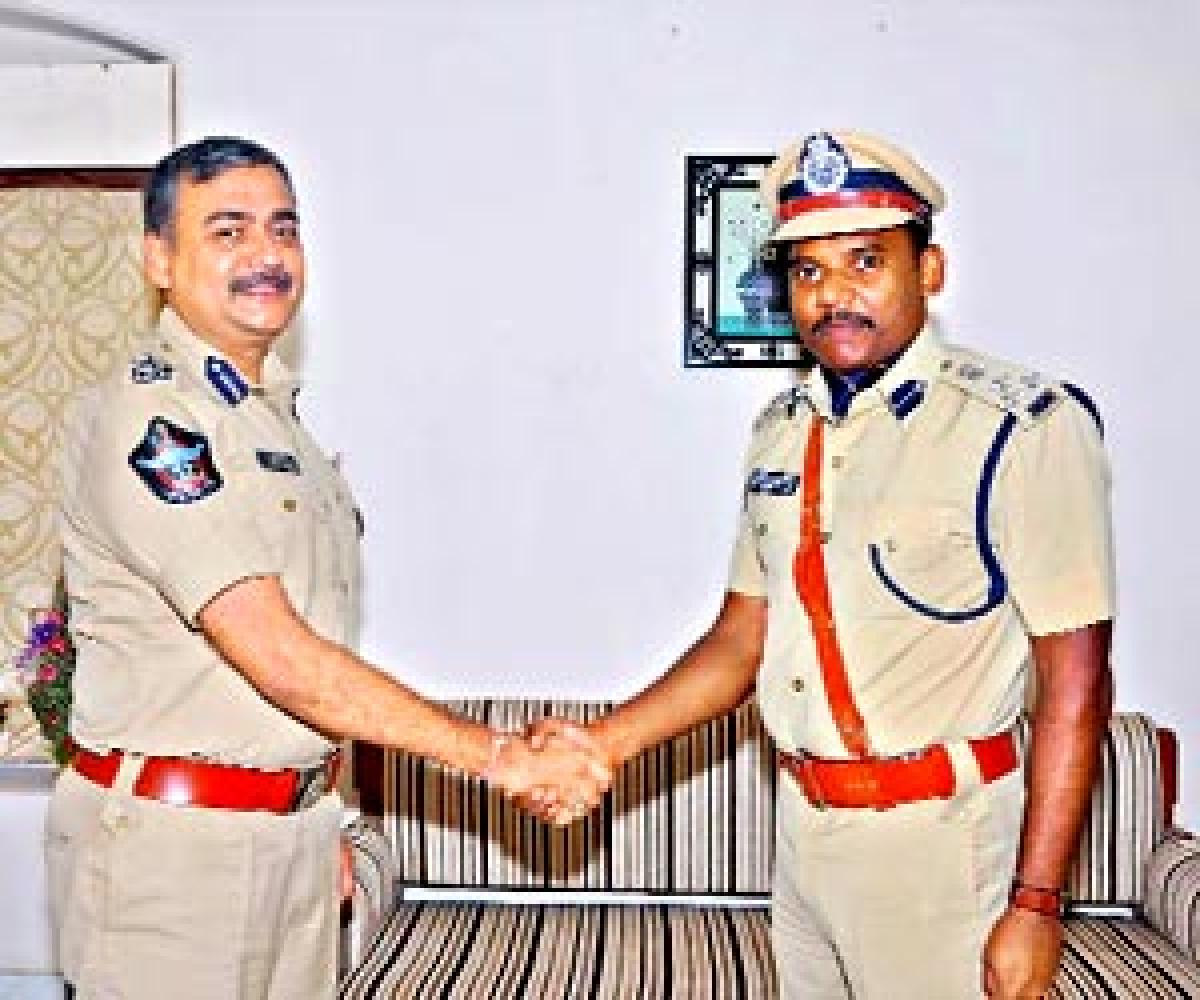 Highlights
Ch Srikanth on Wednesday took over as the new DIG of Visakhapatnam range replacing A Ravichandra. An IPS officer of
Visakhapatnam: Ch Srikanth on Wednesday took over as the new DIG of Visakhapatnam range replacing A Ravichandra. An IPS officer of
2002 batch, Srikanth told media persons that he wanted latest software and technology to be used by the police to detect the crime and
also for effective policing. Srikanth was promoted as IG while working as the Superintendent of Police, Prakasam district.
Srikanth said that Police Communication and Tracking System (P CATS) has put in place in Ongole of Prakasam district to unleash the
power of digital technology to take fingerprints of a suspect from the location through the fingerprint reader and wanted to introduce the
same technology in Vizag rural , Vizianagaram and Srikakulam districts.
The software will search with district-level database of the fingerprints of criminals and verify, if the suspect was involved in any crime in
the past within minutes and the same time put an end to unnecessary harassment of innocents, he added. Speaking on Maoist issue
prevailing in Vizag Agency and Vizianagaram, Srikanth said that he gained experience in the activities since he worked as ASP
(Operations) Vizag rural and Superintendent of Police, Srikakulam. Srikanth opined iClik (Instant-Complaint Login Internet Kiosk)
launched in Vizag city should come up in Vizianagaram, Srikakulam and other parts of Vizag. Srikanth hails from an interior area of
Krishna district and he is an MBA graduate from Andhra University.