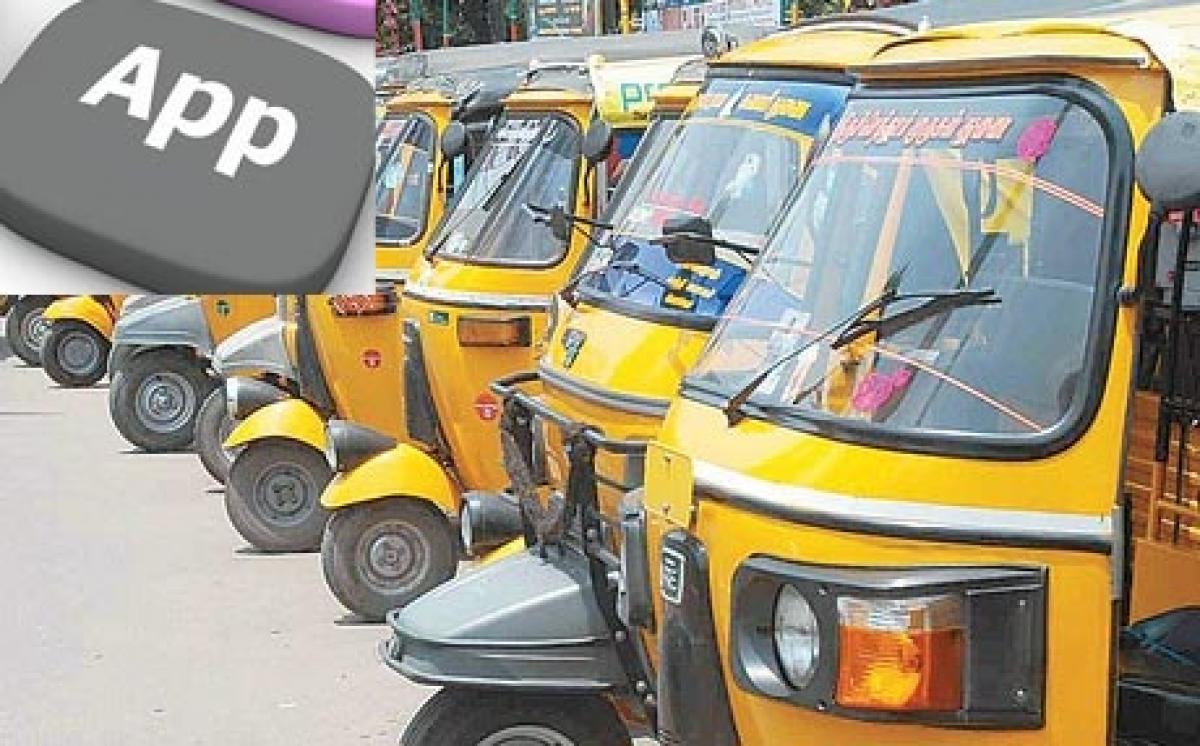 Highlights
The application would be useful to auto drivers for increasing number of trips a day and give information about the demand in the city for autorickshaws. Speaking at a meeting of awarding safety certificates to auto drivers, organised by the Lorry Owners Association here on Friday, Balasubramanyam said that the Union government will conduct a meeting on July 19 in New Delhi on autorickshaws' is
​Vijayawada: Transport commissioner N Balasubramanyam said that the Union government is taking initiative to launch Uber-type services for autorickshaws in the country by develop a mobile application.
The application would be useful to auto drivers for increasing number of trips a day and give information about the demand in the city for autorickshaws.
Speaking at a meeting of awarding safety certificates to auto drivers, organised by the Lorry Owners Association here on Friday, Balasubramanyam said that the Union government will conduct a meeting on July 19 in New Delhi on autorickshaws' issues and representatives of all the States would attend the meeting.
The Centre is working on developing Uber-type application, and it will be made available to autorickshaw drivers within three months," he said. This application will also be useful to ensure safety of passengers. Apart from this, for the first time a Bill would be introduced in the monsoon session of Parliament on new Traffic Rules Act, he said.
The government is proposing huge penalties from Rs 2,000 to Rs 10, 000 if anyone violates the traffic rules, he explained. All services delivered by the transport department would be uploaded online from August, and the driving history of auto drivers would be made available online, he said.
Surprisingly, he said, over half of total 4.29 lakh auto drivers in the country have no driving licence, and felt lack of education qualification as one of the reasons for the same.
To overcome the problem, the transport department is contemplating conducting a crash course to auto drivers, and after the course a certificate would be issued to participants, he said. A proposal in this regard has been sent to the Central government, he added.
Over 350 accidents are taking place in the country per day, and the government is working to reduce number of accidents. He cited an example that zero accidents was recorded in Sweden in 2015 and in the State of Victoria there were only 250 accidents were recorded last year,"He asked them to make efforts to increase number of 'She autos' in the city and to provide auto stands for 'She autos'.
Deputy transport commissioner Meera Prasad, ACP, traffic, Sravan Kumar, Lorry Owners Association leaders Y Ewsara Rao, P Gopal Naidu and others participated in the meeting.