Demolition of mosque in Vijayawada flayed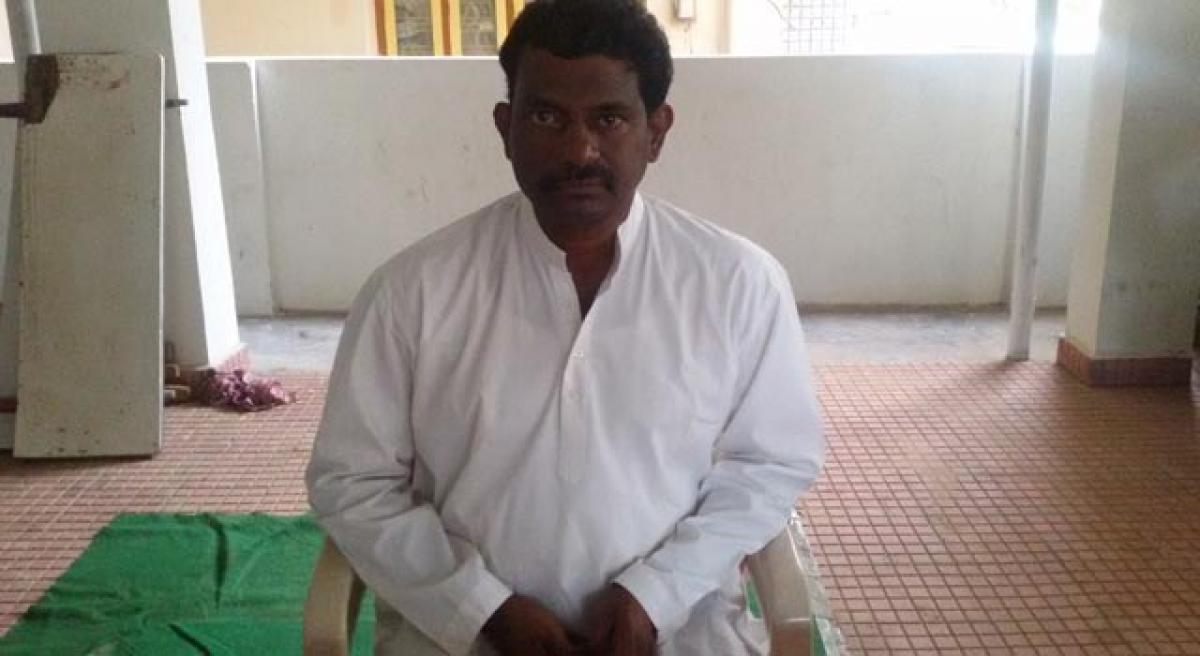 Highlights
His visit assumes significance in wake of reports doing round that the VMC is planning to demolish the mosque and portion of burial ground in Tarapet, near K Market. Earlier, the district administration had demolished the portion of the structure of Hazarath Ali Hussain Sha Khadri Dargah located near Prakasam barrage two weeks ago. Later, the High Court had given a stay order stalling the demoliti
​Vijayawada: MIM leader and Charminar MLA Syed Ahmed Pasha Quadri said that Muslims would not tolerate the demolition of mosques and dargahs in Vijayawada in the name of development. Pasha Quadri along with other MIM party leaders inspected the site where once Abubakar Mosque had existed in Ramavarappadu junction.
His visit assumes significance in wake of reports doing round that the VMC is planning to demolish the mosque and portion of burial ground in Tarapet, near K Market. Earlier, the district administration had demolished the portion of the structure of Hazarath Ali Hussain Sha Khadri Dargah located near Prakasam barrage two weeks ago. Later, the High Court had given a stay order stalling the demolition of holy place.
After inspecting the holy places, the MLA said it was very wrong to demolish the worship places of Muslims for the developmental works.
He said that not only Muslims but people of other castes and religions would also visit the dargahs in the city.
Ahle Sunnat Jamaat and Muslim United Front have requested the MIM party to visit the city for inspection of holy places. The MUF state president Habeebur Rahman had informed the MIM leaders about the intentions of the State government to demolish the mosques and dargahs in Vijayawada city in the name of development.