Will strive for growth of district: Minister Sujay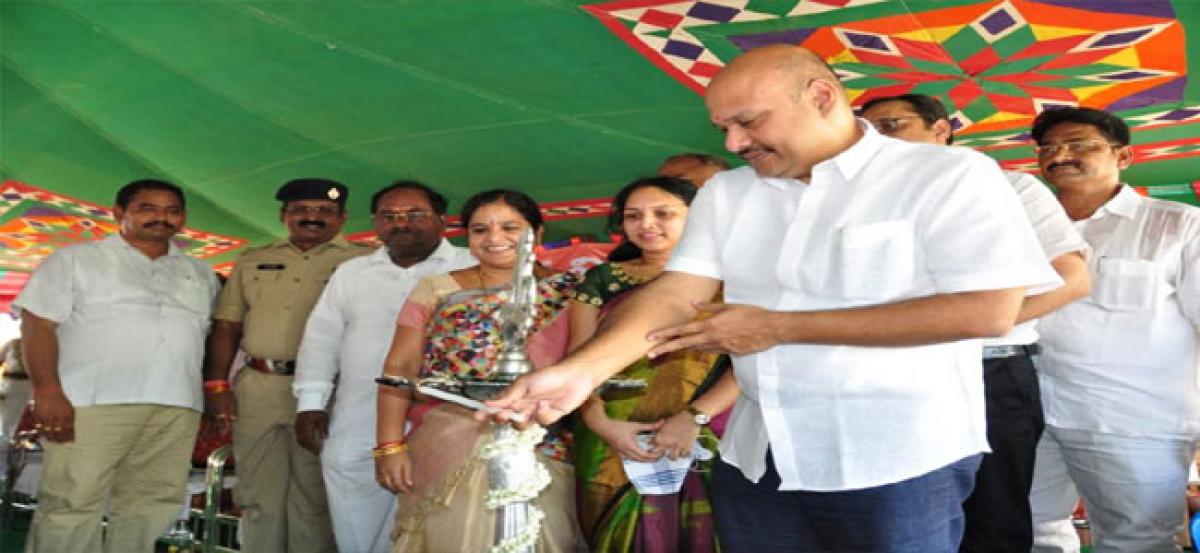 Highlights
Minister for Mines and Geology RVSK Ranga Rao said that he would work for the welfare and prosperity of Vizianagaram district in coming two years. He said that he would put untiring efforts for the progress of the district. On Friday he participated in Navanirmana Deeksha and told that all the staff and public representatives should join hands to wipe out the backward tag of this district and we
Vizianagaram: Minister for Mines and Geology RVSK Ranga Rao said that he would work for the welfare and prosperity of Vizianagaram district in coming two years. He said that he would put untiring efforts for the progress of the district.
On Friday he participated in Navanirmana Deeksha and told that all the staff and public representatives should join hands to wipe out the backward tag of this district and we should prepare a road map to achieve our goal.
"Our Chief Minister N. Chandrababu Naidu is working day and night for the progress of our state. Our district administration should prepare an action plan to get more funds and projects from the government for the benefit of our district. Let's join hands to walk towards progress" he said.
Collector Vivek Yadav informed that they are conducting seminars, Grama Sabhas in all constituencies from June 3 to 7 June and will get the feedback from the public on various schemes and receive advice from experts on various issues. ZP Chairperson Dr. Swathi Rani opined that Chief Minister Naidu is giving crystal clear governance and taking serious action against unlawful activities. MLAs, MLCs and other staff participated in this programme.