Waterway to ease Amaravati construction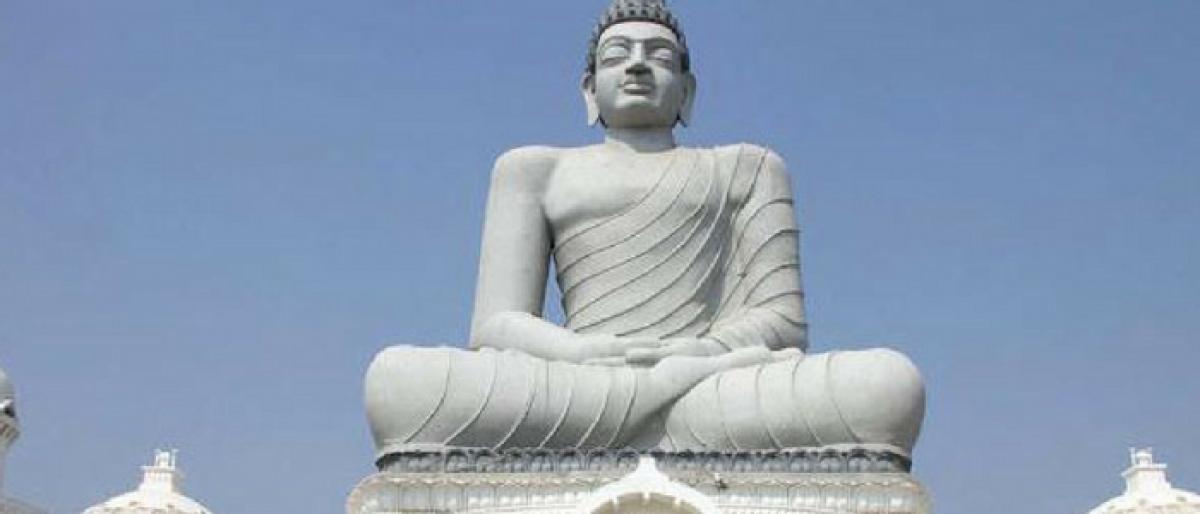 Highlights
Navigation to Amaravati capital city, including operation of cargo vessels and tourism cruises to become reality by next summer. Following the recent instructions of Union Shipping Minister Nitin Gadkari, the dredging works have already been initiated to introduce cargo vessels from Muktyala of Krishna district to Amaravati by expanding and digging to raise depth of the Krishna river. Chief Minist
​Amaravati: Navigation to Amaravati capital city, including operation of cargo vessels and tourism cruises to become reality by next summer. Following the recent instructions of Union Shipping Minister Nitin Gadkari, the dredging works have already been initiated to introduce cargo vessels from Muktyala of Krishna district to Amaravati by expanding and digging to raise depth of the Krishna river. Chief Minister N Chandrababu Naidu and Gadkari will officially launch the works shortly.
Now the officials of Inland Waterways project have made designs to develop a new channel in the Krishna river by expanding 6 metres width and 2 metres depth additionally to ensure smooth movement of vessels, an official said.
With this improvement vessels deliver materials up to Prakasam barrage from Muktyala through Kondaveeti Vaagu. The project would be completed in 15 months' time and vessels will be operated after next summer, said an official.
According to plans, the cargo vessels will be operated from next July for transporting cement, iron, bricks, granite and other materials for the requirement of Amaravati capital construction. As per the estimations, from 2 lakh bags to 10 lakh bags of cement is required on daily basis for the construction purposes, including the needs of private companies in the capital.
The officials term the project as jewel in the crown of Amaravati capital city. The project besides serving the construction purposes would eventually become commercial route for shipping industry. Three cargo terminals will be constructed at Amaravati, Harichandrapuram in Guntur district and Muktyala in Krishna district. On top of it, it would attract tourist once the government introduces cruise ships to pilgrim centres like Durga temple, Ibrahimpatnam, Vedadri and Muktyala.
A majority of the cement companies are in Jagaiahpet in Krishna district. The cement can be transported by avoiding traffic challenges in Vijayawada city for reaching Amaravati capital. One vessel can carry 1,000 tonnes of cement at a time which is equal to 30 lorries of transport capacity.
Moreover, transportation costs come down by half. Cement units which depend on fly ash can access the huge quantity available from the power generation units of Narla Tata Rao Thermal Power Station in Kondapalli using the water route. Similarly, the concrete and other materials will be delivered by vessels to capital city through Krishna river route.
Already one barge is ready at Ferry in Ibrahimpatnam to help lorries and other heavy vehicles to cross the Krishna river by carrying material to capital construction.Taking advantage of perennially availability of water from Prakasam barrage to Harichandrapuram, the government has taken up dredging work.