Elaborate arrangements for Krishnashtami fete: ISKCON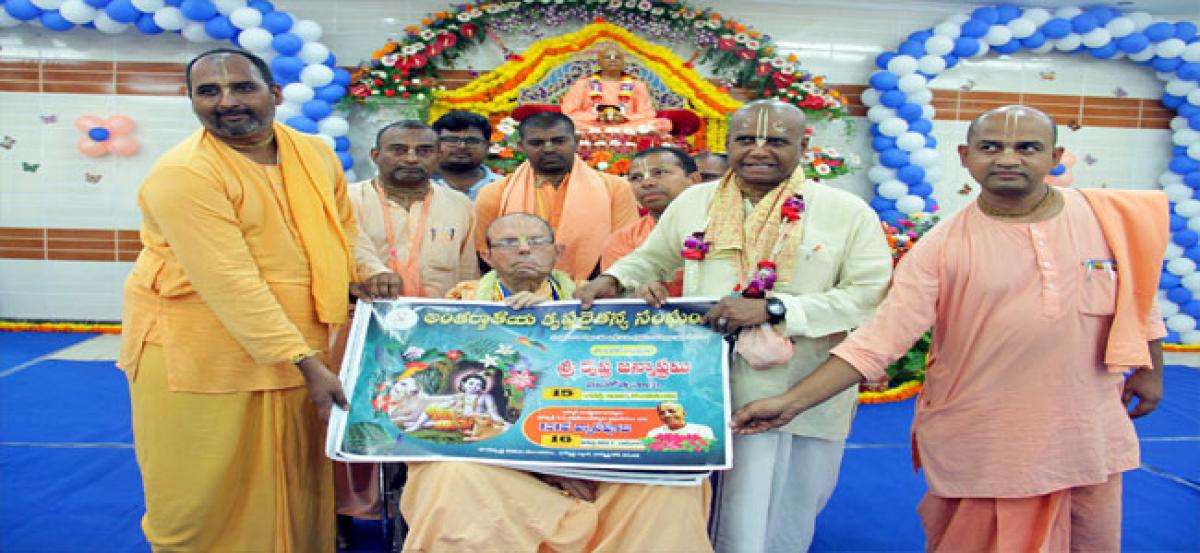 Highlights
International Society for Krishna Consciousness (ISKCON) is making elaborate arrangements for the annual Krishnashtami celebrations which will be held in its Radha-Govind temple here for three days from August 14 to 17. Briefing the arrangements being made for the three-day Krishnashtami fete, temple president Revathi Raman Das said that this year they are expecting thousands of devotees' particip
Tirupati: International Society for Krishna Consciousness (ISKCON) is making elaborate arrangements for the annual Krishnashtami celebrations which will be held in its Radha-Govind temple here for three days from August 14 to 17. Briefing the arrangements being made for the three-day Krishnashtami fete, temple president Revathi Raman Das said that this year they are expecting thousands of devotees' participation in the celebrations because of the government holiday.
Three queue lines are arranged separately for elderly people, TTD employees and general devotees, he said adding that the temple management is making necessary arrangements for smooth darshan, prasadam distribution and other facilities like drinking water, toilets and parking facility. On the occasion, ISKCON Governing Body Commission (GBC) member Bhaktivedanta Swami disciple Srila Jayapataka Swami Maharaja released the poster of three-day Krishnashtami festival.
ISKCON annual Krishnashtami festival is a popular event here in which people from the city and from the surrounding places participate in big number. Temple vice-president Lakshmipati Gaura Das, PRO Leelaparayan Das and others were present.