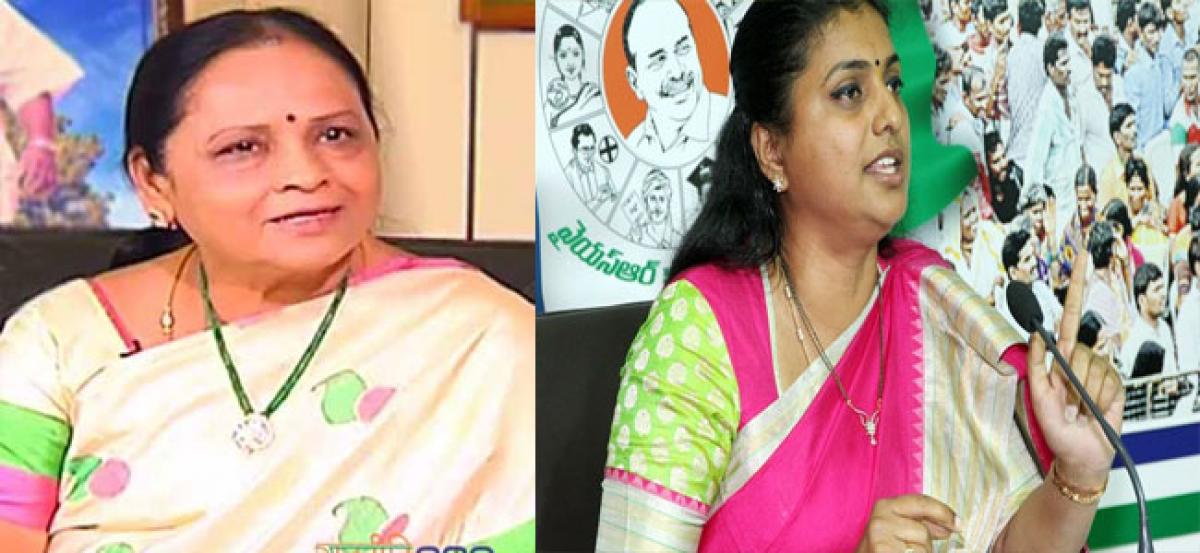 Highlights
Reacting sharply to the adverse comments on Chief Minister N Chandrababu Naidu, Tirupati MLA M Suguna sought Nagari MLA RK Roja's apology and withdraw her words calling the Chief Minister N Chandrababu Naidu as 'Hitler.'
Tirupati: Reacting sharply to the adverse comments on Chief Minister N Chandrababu Naidu, Tirupati MLA M Suguna sought Nagari MLA RK Roja's apology and withdraw her words calling the Chief Minister N Chandrababu Naidu as 'Hitler.'
Speaking to media here on Sunday, she said while the other state governments were praising the schemes and the governance in the State and implementing several schemes in their states by taking inspiration from AP, it was unfortunate that the Opposition YSRCP could not see the good in the government.
She said despite financial difficulties in the State after bifurcation, the Chief Minister has been implementing various welfare schemes and development activities to make the state number one in all fronts. Stating YSRCP always trying to stall the development activities and even the Assembly sessions, she said they did not attend the assembly to discuss important matters like Polavaram and the GST.
To improve the work efficiency of the government employees, the Chief Minister said that he will review their service graph but YSRCP is misleading the people and employees by spreading falsity, she pointed out. Chandrababu Naidu gave 43 per cent fitment to the employees and raised the retirement age to 60 from 58, which shows how the CM is concerned with the welfare of the employees. TUDA Chairman G Narasimha Yadav was also present.