Students told to be innovative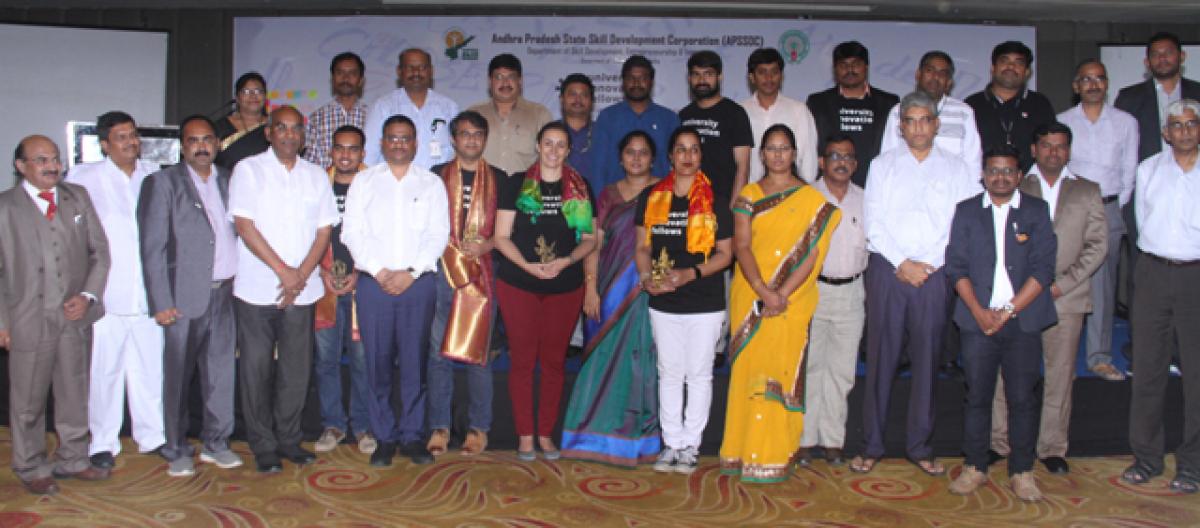 Highlights
Andhra Pradesh State Skill Development Corporation (APSSDC) organised success meet on Monday with the students who had participated in Stanford University Innovation Fellows Programme (UIF)P
Vijayawada: Andhra Pradesh State Skill Development Corporation (APSSDC) organised success meet on Monday with the students who had participated in Stanford University Innovation Fellows Programme (UIF).
Addressing the gathering, APSSDC managing director and chief executive officer (CEO) Koganti Sambasiva Rao said the UIF programme had helped the engineering students in shaping their career. He said that one should change their thinking and try to include innovative ideas in their life. He appreciated Stanford University representatives Latheesha and Humera for organising the training programme.
Stating that APSSDC was organising UIF programme in association with Google, he said as part of this programme they had selected 186 students from 30 engineering colleges across the Andhra Pradesh. He recalled that out of the 233 students from all over country who attended the programme, 186 students were from AP.
Stanford University representative Latheesha appreciated APSSDC for encouraging the students in exploring their innovative thoughts. She said that students from AP were showing their skills.
Special Chief Secretary J S V Prasad said that today our educational system and studies have become materialistic. "We must come out of that system and students must enhance their innovative ideas," he added. Directors Dr K Lakshmi Narayana and Ganta Subba Rao, Stanford University Curator Humera, UIF India Project Manager Ghanashyam, the students and others were present.