Chandrababu Naidu aims to introduce next generation technology in governance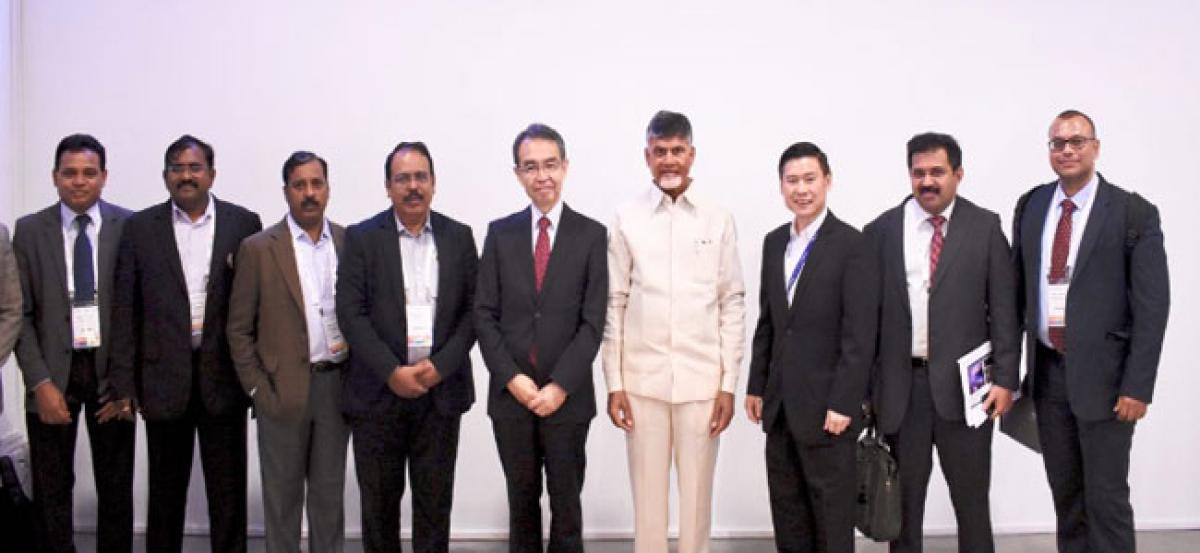 Highlights
Aiming for next generation technology, Chief Minister Nara Chandrababu Naidu said that Andhra Pradesh is looking at the next level of data authentication
Amaravati:Aiming for next generation technology, Chief Minister Nara Chandrababu Naidu said that Andhra Pradesh is looking at the next level of data authentication.
"We are already using fingerprint, facial recognition and iris recognition for Aadhar and want to go one step ahead", Chandrababu Naidu observed during his visit to NEC Group, a research center specializing in big data analysis for data authentication and facial recognition, on his second day tour in Singapore, on Monday.
According to a press release from Chief Minister's office here, Chandrababu Naidu spent time understanding the methods used by NEC through which analytics have been used till now for calibrating outcomes.
He enquired if this lab can scale the operations to suit the needs of people and Government back in Andhra Pradesh and the usage of similar data analysis methods to ensure complete accountability in other domains.