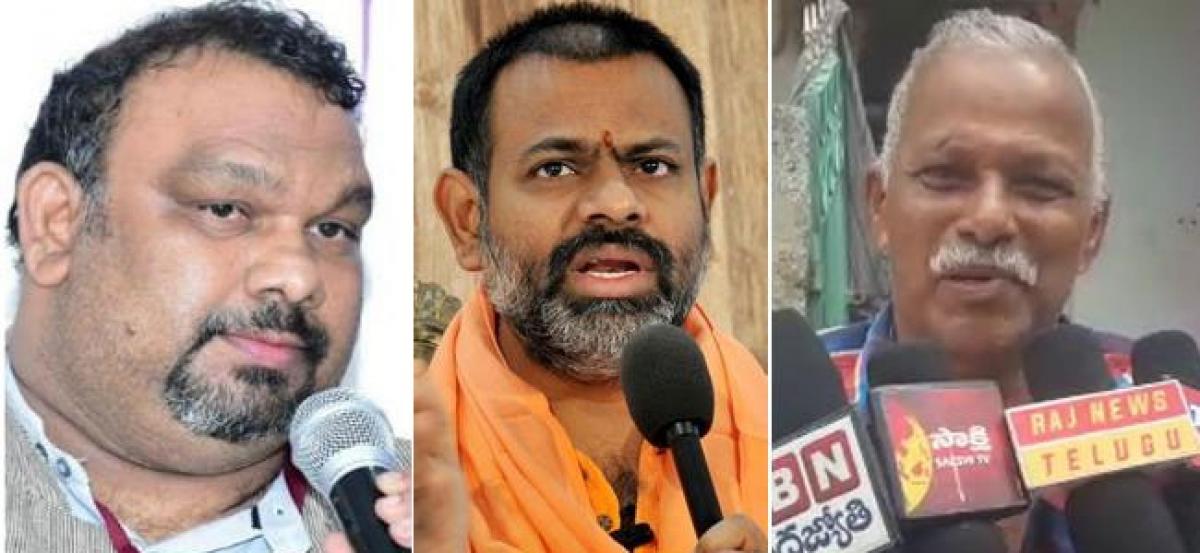 Highlights
Kathi Mahesh, who has been externed from Hyderabad, has a firm supporter His father Kathi Obulesu has come out strongly in his support and against Sri Peetham seer Swami Paripoornananda
Kathi Mahesh, who has been externed from Hyderabad, has a firm supporter. His father Kathi Obulesu has come out strongly in his support and against Sri Peetham seer Swami Paripoornananda. It may be recalled that Kathi Mahesh has been externed from Hyderabad for making highly derogatory comments against Lord Ram. Cases have been registered against him in various police stations also.
Kathi Obulesu said that instead of his son, the seer should have been externed. It is only because Mahesh is a Dalit that everyone is criticizing him. The Brahmins are making unnecessary noises. What my son said about Rama is hundred percent right, he said. He said the real face of Lord Ram would be understood if one reads the book 'Ramayana Visha Vruksham.' My son is a Hindu and he is not an agnostic. He is also not separated from his wife. He had recently gone to Lucknow on July 4 to celebrate son's birthday. He decried personal attacks on his son.
Interested in blogging for thehansindia.com? We will be happy to have you on board as a blogger.