Gautam Sawang new DG (Vigilance & Enforcement)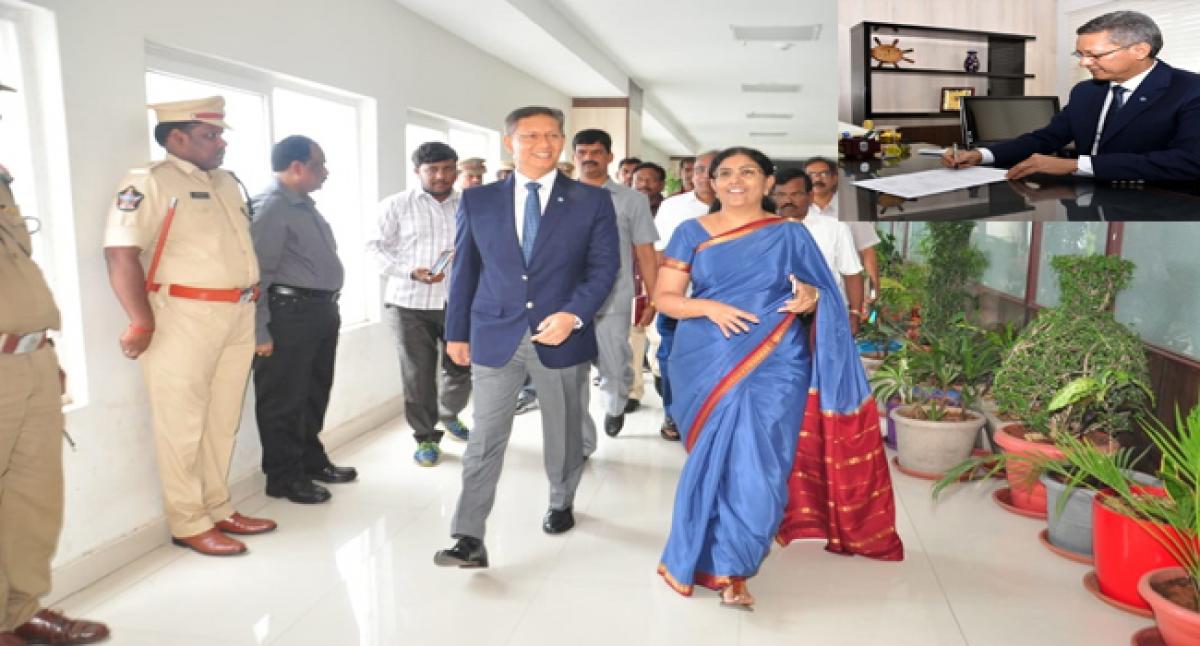 Highlights
D Gautam Sawang, who was recently transferred from the post of the city Commissioner of Police to the Vigilance and Enforcement department, took charge as the Director General of Vigilance Enforcement on Wednesday at the office located at NTR Bhavan He had worked as the Police Commissioner for three years and was relieved from the duty on Tuesday
ADVERTISEMENT
Vijayawada: D Gautam Sawang, who was recently transferred from the post of the city Commissioner of Police to the Vigilance and Enforcement department, took charge as the Director General of Vigilance & Enforcement on Wednesday at the office located at NTR Bhavan. He had worked as the Police Commissioner for three years and was relieved from the duty on Tuesday.
He was in the race for the post of DGP till the last minute. But, Chief Minister N Chandrababu Naidu had opted for ACB DG R P Thakur. Later, Gautam Sawang has been transferred to Vigilance and Enforcement.
He took the charge from A R Anuradha, one of the senior IPS officers in the State. She held the additional post of DG of Vigilance and Enforcement besides serving as Principal Secretary (Home).
Later, briefing the media, Sawang said that he wanted to study and understand the functioning of the Vigilance and Enforcement department. He said that he wants the support of people and stakeholders to fulfill his duties efficiently. Sawang said,
"Police would get lot of information from the public and the media. I am confident I will discharge my duties efficiently and as per the goals set by the government." He further said that he is a public servant and would do whatever the government asked him to do.
Asked about his three-year experience as the Commissioner of Police, Vijayawada, he said that he was satisfied and that he could have done even better. "I am happy the government had for the first time appointed full-time Director General for the Vigilance and Enforcement department.
Andhra Pradesh is a fast developing State and departments like Vigilance and Enforcement should be strengthened," Sawang said referring to the filling up of posts lying vacant in the department.