Anna Canteens in CM's district yet to begin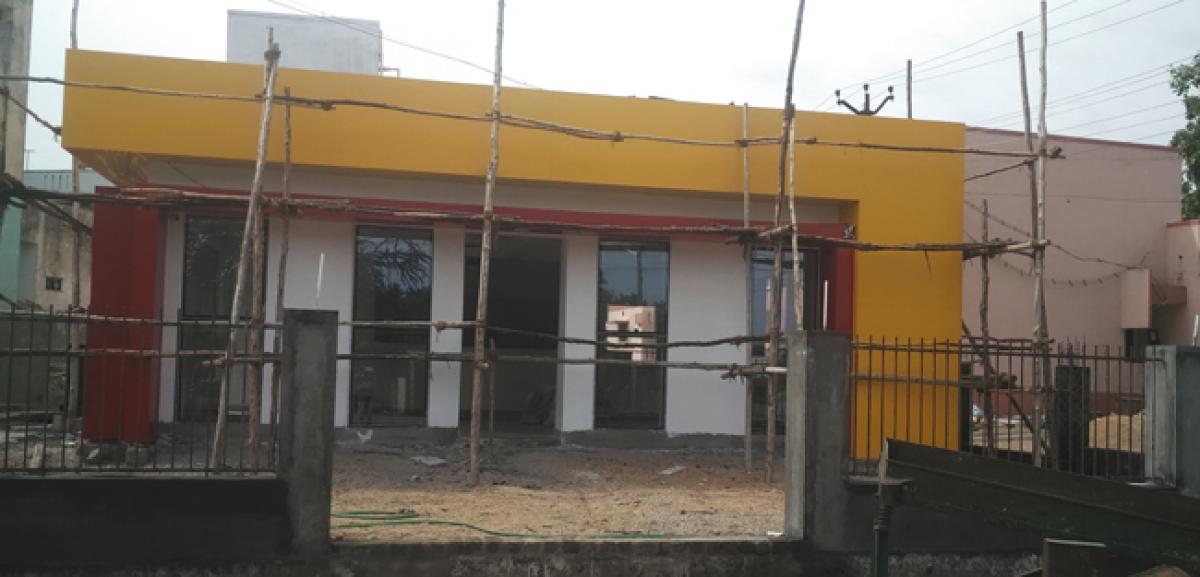 Highlights
In the native district of Chief Minister N Chandrababu Naidu, Anna Canteens are yet to be launched even though canteens meant for poor started functioning in other districts two weeks ago The state government sanctioned 3 Anna Canteens to Chittoor city
Chittoor: In the native district of Chief Minister N Chandrababu Naidu, Anna Canteens are yet to be launched even though canteens meant for poor started functioning in other districts two weeks ago. The state government sanctioned 3 Anna Canteens to Chittoor city.
So far, land was identified for only one Anna Canteen on the premises of the Government ITI and construction of building has begun. The district officials planned to launch the Anna Canteen on July 15, the official date fixed by the government, along with other districts.
However, the construction of building was unfinished which led to the postponement of opening of the first Anna Canteen in the district. The government gave contract to the Nagarjuna Construction Company (NCC) Limited for the construction of Anna Canteen buildings at a cost of Rs 45 lakh for each building. Most likely, the Anna Canteen coming up on the ITI premises may start functioning from August 15.
However, the officials were able to finalise the land for only one Anna Canteen from the remaining two. The officials concerned finalised a site for another Anna Canteen at Government Veterinary Hospital premises. According to sources, foundation stone for the building would be laid soon. It is learnt that officials have proposed to construct the third Anna Canteen building on the premises of the Government General Hospital here.
But, the management of the Apollo Hospital which manages the district headquarters hospital had refused to allot the site for the construction of Anna Canteen building. Speaking to The Hans India, Municipal Commissioner C Obulesu has admitted the lapses in commencement of the Anna Canteens as per the schedule time. He stated that he would take steps for the construction of the remaining two Anna Canteens at the earliest.