NRI provides musical instruments to school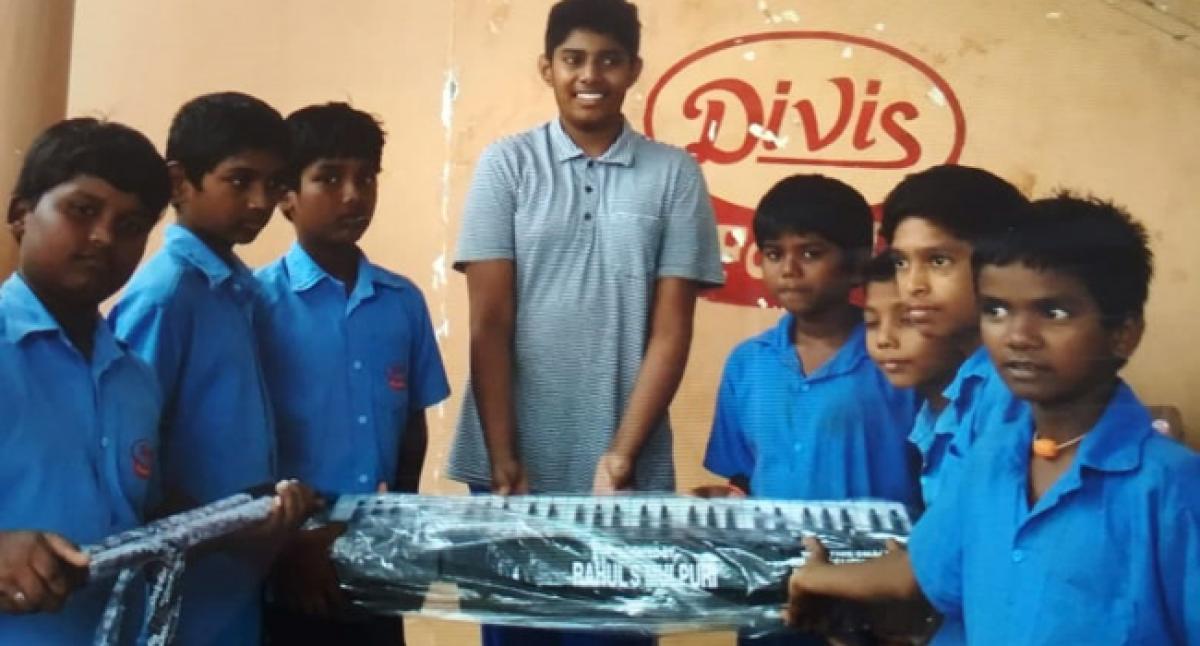 Highlights
Rahul Surya from USA donated musical instruments worth Rs 1 lakh to Sri Divi Satyanarayana Zilla Parishad High School at Manthena in Krishna district on FridayThe 13yearold US citizen participated in the meeting organised on the occasion
Vijayawada: Rahul Surya from USA donated musical instruments worth Rs 1 lakh to Sri Divi Satyanarayana Zilla Parishad High School at Manthena in Krishna district on Friday. The 13-year-old US citizen participated in the meeting organised on the occasion.
Addressing the students, he said that he wished to donate his pocket money which he saved for a while for a noble cause and understand that students of the school would excel in extracurricular activities. He said that he rightly utilised the money to purchase the musical instruments to promote the musical sense of the students.
Rahul Surya said that the students should learn music and take part in extracurricular activities for relaxation. He recalled that this school was established by his great-grandfather and a native of the village.
He is always interested to support the children whoever studying in Sri Divi Satyanarayana Zilla Parishad High School. As he is fond of music, he thought of this support which would make the students happy, he added. Rahul Surya interacted with students and shared his views and experiences while donating music instruments to the school.