Women panel chief pats Chittoor cops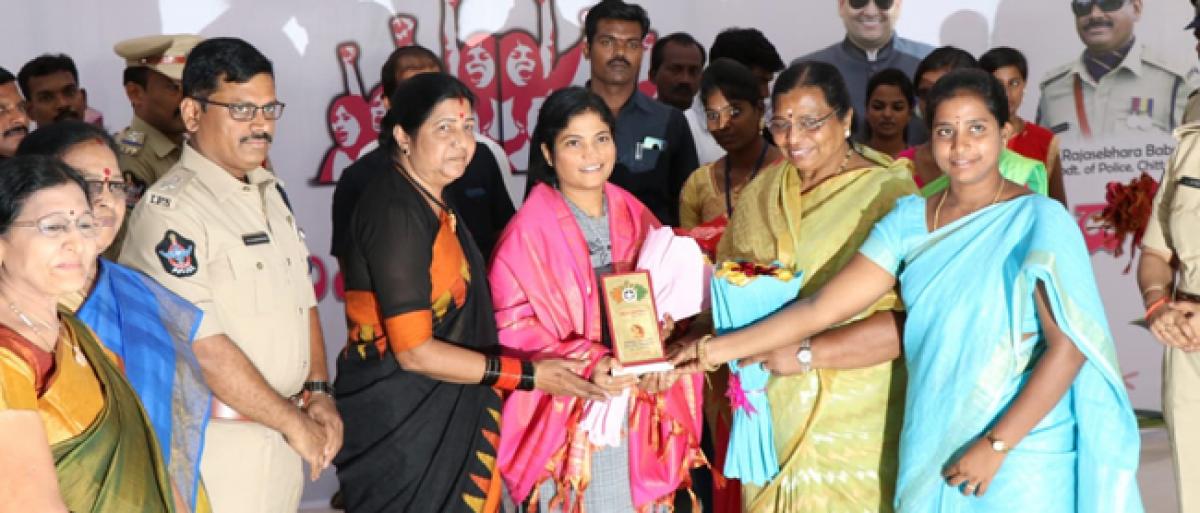 Highlights
Andhra Pradesh Womens Commission Chairperson N Rajakumari has appreciated district police for conducting various innovative schemes in the last two years for protection of women from atrocities
Chittoor: Andhra Pradesh Women's Commission Chairperson N Rajakumari has appreciated district police for conducting various innovative schemes in the last two years for protection of women from atrocities.
The Commission Chairperson has patted District SP Rajasekhar Babu for bringing down women related crimes compare to previous years. According to sources, she has already informed Chief Minister N Chandrababu Naidu and the new DGP R P Thakur over the innovative activities being conducted by cops in safeguarding women from various atrocities. The district cops have organised 'women safety awareness programme' at RLN Kalyanamandapam here on Wednesday.
Explaining the achievements of the TDP government, Rajakumari reiterated that Chandrababu government is committed to women empowerment right from the beginning. She admitted that women are still facing discrimination in the society. Rajakumari expressed anguish over child marriages are taking place in the district.
Chittoor MLA DA Satyaprabha, MLC BN Rajasimhulu, Mayor K Hemalatha, District Collector P S Pradyumna and District SP Rajasekhar Babu also spoke. On the occasion, Rajakumari has felicitated G S Radhika for scaling the Mount Elbrus, the highest mountain in Russia and in Europe, when she was working as ASP in Chittoor. Earlier, the SP has explained the series of programmes being taken by up Chittoor cops.