JITO donates 6,000 blankets to Kerala flood victims in Vijayawada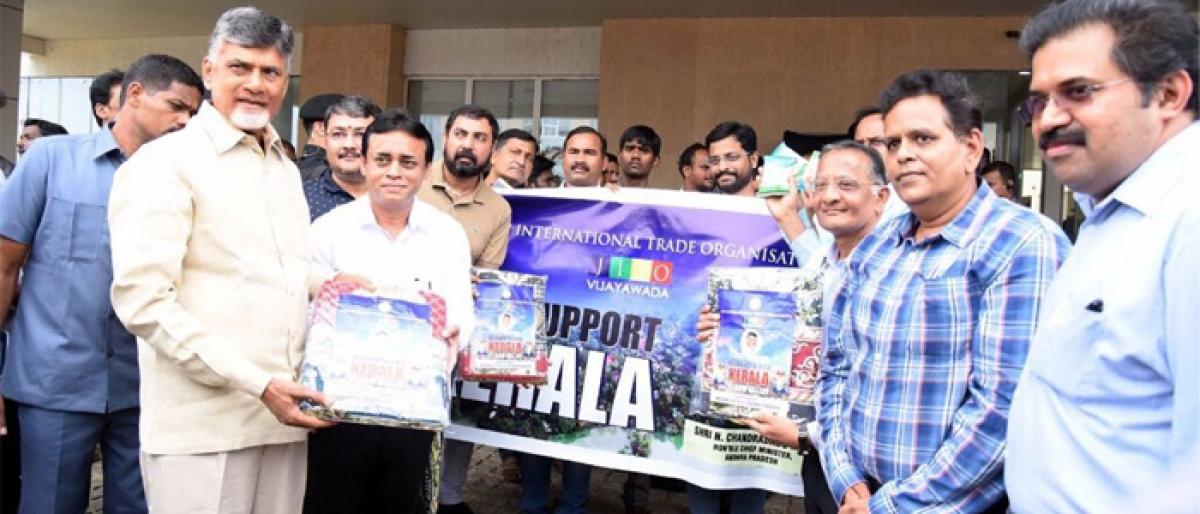 Highlights
The Vijayawada Chapter of Jain International Trade Organisation JITO donated 6,000 blankets worth Rs 21 lakh towards relief to Kerala flood victims and handed over the material in the presence of Chief Minister Nara Chandrababu Naidu here on Friday
Vijayawada: The Vijayawada Chapter of Jain International Trade Organisation (JITO) donated 6,000 blankets worth Rs 21 lakh towards relief to Kerala flood victims and handed over the material in the presence of Chief Minister Nara Chandrababu Naidu here on Friday.
According to the JITO Vijayawada Chapter chairman, Ramesh Jain, while appreciating the gesture and efforts of the Jain community, the Chief Minister exhorted people from all walks of life to come forward and lend a helping hand to the Southern State which was witnessing unprecedented havoc and hardship owing to the worst-ever floods.
Ramesh Jain, along with other office bearers and members of Jain International Trade Organisation, Vijayawada Chapter handed over the blankets to the Joint Collector Vijaya Krishnan.
He said that JITO, Vijayawada Chapter, hope and pray that people of Kerala, with their undying spirit, will overcome this tragedy swiftly.