Anganwadi centres to be merged says Mayor Pantham Rajani Sesha Sai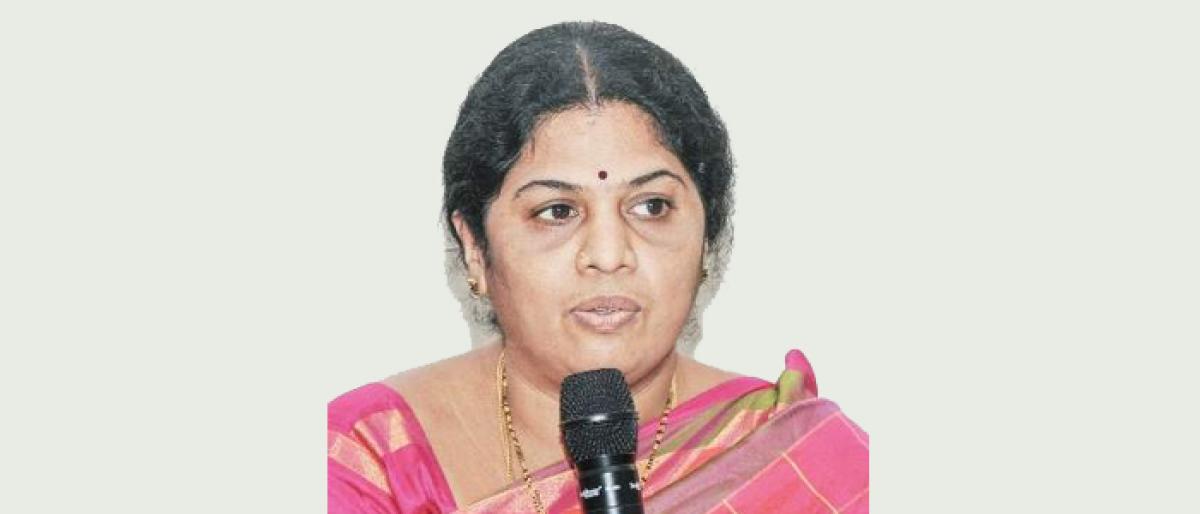 Highlights
Mayor Pantham Rajani Sesha Sai has inspected the ongoing sanitation works in third division and also visited municipal elementary school in Nehru Nagar here on Sunday
Rajamahendravaram: Mayor Pantham Rajani Sesha Sai has inspected the ongoing sanitation works in third division and also visited municipal elementary school in Nehru Nagar here on Sunday.
The mayor said they have plan to develop 172 Anganwadi centres in the city and also decided to merge Anganwadi centres having less strength to start pre-school activities in them.
So far, Anganwadi centres Nos 1 and 2 have been merged in Innispeta, Subbarao Nagar, Aryapuram, and Subbaraopeta.
As part of it, the corporation decided to merge Nehru Nagar School to strengthen it.
After merging the centres, necessary facilities would be provided there, she added.