8 red sanders worth 4.5 Lakh seized, 6 held in Kadapa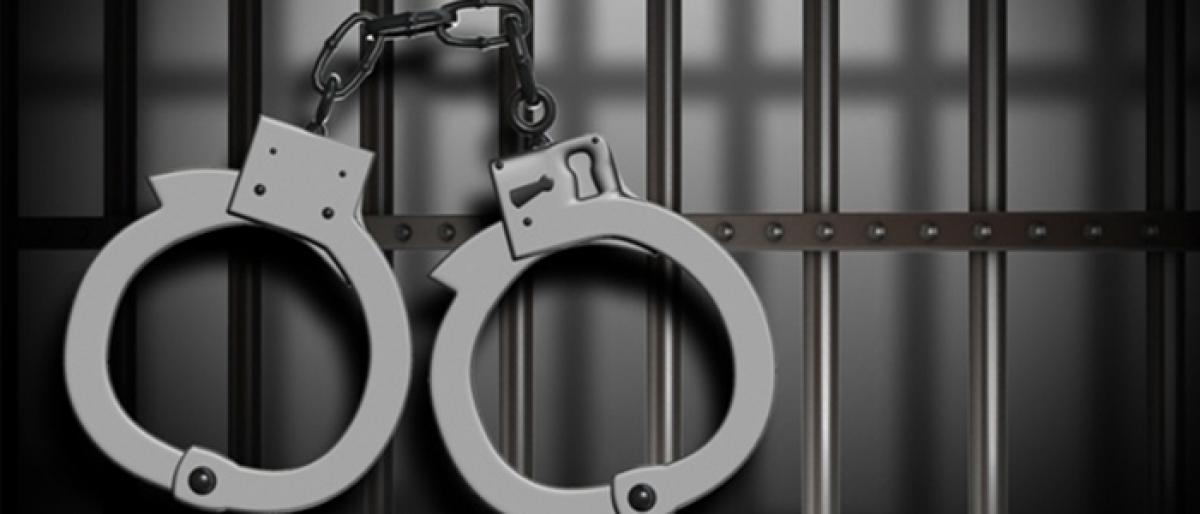 Highlights
In a separate three incidents, police have recovered 8 red sander logs worth Rs 456 lakh being carried in a car by arresting 6 smugglers in the wee hours of Saturday
Kadapa: In a separate three incidents, police have recovered 8 red sander logs worth Rs 4.56 lakh being carried in a car by arresting 6 smugglers in the wee hours of Saturday.
The accused were identified as Viswanatha Reddy, Subhahan, Rayappa, Arjun, Bala Obulesu and Devaraju belongs to various places in Kadapa district.
According to Pulivendula DSP Nagaraju, acting on a tip-off, the Lakki Reddypalli police conducted raids Yeguvamulapalli village of LR palli, Gondhi village of Chakrayapeta mandal, Guvvala Cheruvu of Ramapuram mandal where the smugglers hide the precious wood in the bushes.
The police have identified some smugglers in the forest areas as they hurled stones at them.