DPR Submitted for Railway line to Amaravati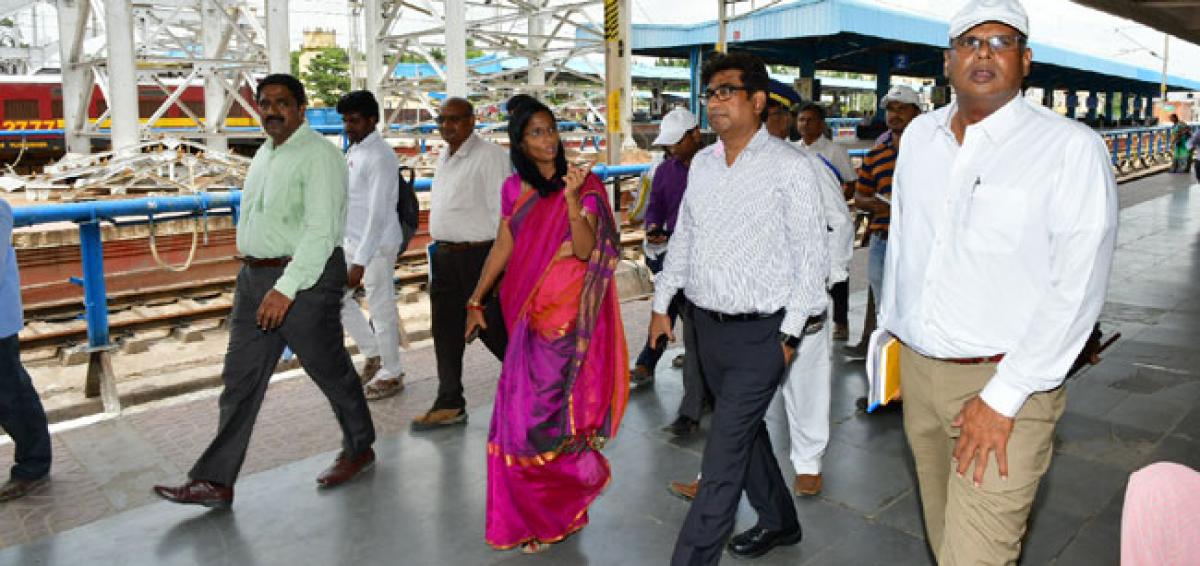 Highlights
South Central Railway General Manager Vinod Kumar Yadav said that they submitted a Detailed Project Report to the Railway Board for approval to connect the railway line to capital Amaravati
Guntur: South Central Railway General Manager Vinod Kumar Yadav said that they submitted a Detailed Project Report to the Railway Board for approval to connect the railway line to capital Amaravati.
He said that as soon as they get necessary approvals, they will first lay single line railway track to connect the state capital and later, they will lay the second railway line also. He made it clear that this is the procedure, they follow to lay new railway lines. He inspected Guntur Railway Station, along with Guntur Divisional Railway Manager VG Bhooma on Wednesday.
Later, addressing a press conference here on Wednesday, he said that the Central government would allocate sufficient funds to lay railway line. He further stated that Guntur-Tenali double line works will be completed by next March and added that the work is going on at a brisk pace.
Replying to a query, he said that Nadikudi-Srikalahasti railway line laying work is in progress and said that to speed up the work, they will start the work from Sri Kalahasti side also.
He said that land acquisition was pending at Udayagiri in Nellore district and they urged the authorities concerned to expedite the land acquisition process. He said that they will develop Guntur Railway Station west side also and the existing RUB will be extended up to eighth platform.