Government buildings to go green with solar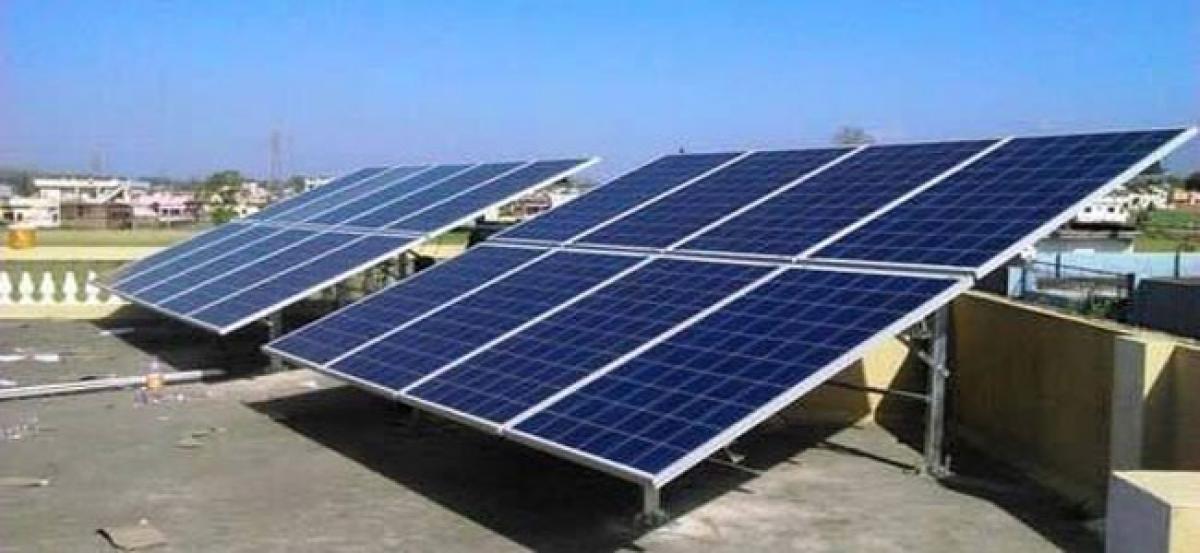 Highlights
Renew, a private solar power promotion firm, has been roped in by NREDCAP Nonconventional Energy Development Corporation of Andhra Pradesh Limited to implement roof top solar units in all government sector buildings
Anantapur: Renew, a private solar power promotion firm, has been roped in by NREDCAP (Non-conventional Energy Development Corporation of Andhra Pradesh Limited) to implement roof top solar units in all government sector buildings. As per an agreement, Renew would invest its own funds on executing the solar project in government offices. All that the government offices need to do is to provide space for installation of solar panels on roof top.
The beneficiaries need not invest a single rupee. They have to enter into an agreement with Renew and pay the power bill which will be substantially lower than the current bills. However, private institutions are urging Renew and even NSEC (National Solar Energy Corporation) to extend the same concessions to private parties too that can provide space for executing solar power projects for popularising the green energy.
NSEC too has come forward to finance solar projects on government building roof tops. The NSEC offer to finance the solar projects has come in handy for the institutions which are struggling for financial investments. The NSEC is giving them soft loans on easy instalments. The life of solar panels is 25 years. Every institution can repay loans in less than five years. For the rest of 20 years, power supply is free of cost. In the context, several private firms and institutions are urging Renew and NSEC to extend similar incentives like investing on borrowed roof tops for establishing solar power plants.
Even the local JNTU has invited NSEC to set up solar plant on the roof tops of JNTU university buildings. Krishna Reddy, correspondent of an engineering college, opined that if NSEC and Renew finance their projects, it would set the tone for promotion of roof top solar energy on a wider scale. NREDCAP district manager Kodandaram Murthy told The Hans India that the future belongs to solar and other forms of green energy. "Every power producer can use the green energy for their domestic requirement and supply the remaining power to the Power Grid. Every power producer will be connected to the grid," he added.