Mastercard joins state govt to help farmers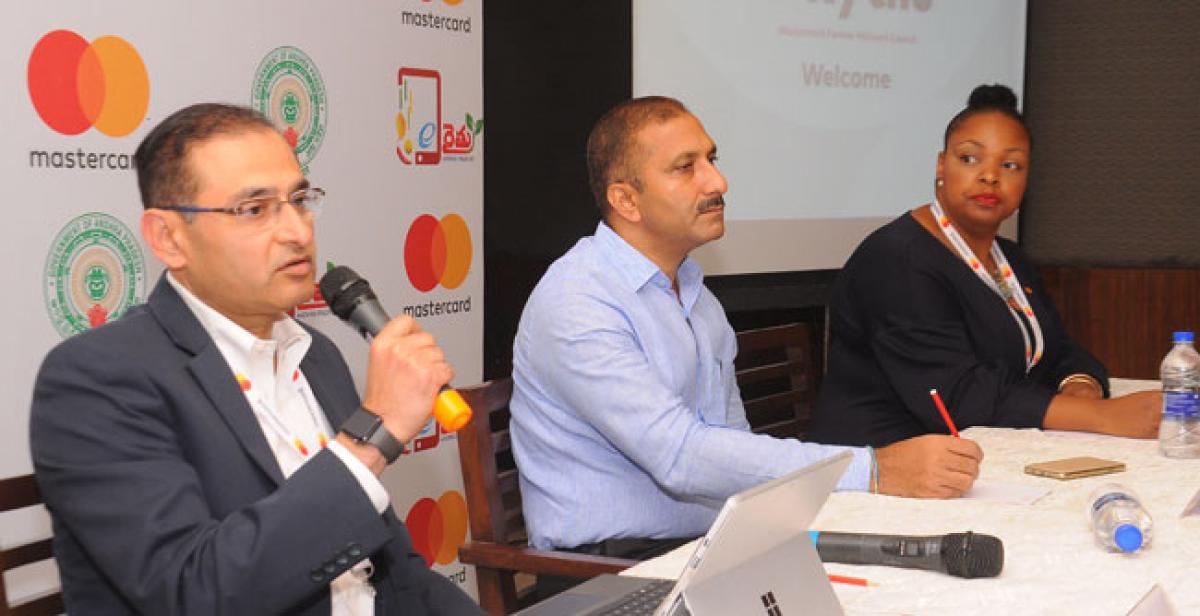 Highlights
The multinational financial service giant, Mastercard, has joined hands with the state government to help the farmers to market their produce at a reasonable price with the introduction of eRythu, a mobile platform, that digitises farm market places, payment and provides farmers an easy and secure way to sell their produce and receive payments
Vijayawada: The multinational financial service giant, Mastercard, has joined hands with the state government to help the farmers to market their produce at a reasonable price with the introduction of e-Rythu, a mobile platform, that digitises farm market places, payment and provides farmers an easy and secure way to sell their produce and receive payments.
Addressing newsmen here on Wednesday, Mastercard South India head Rajeev Kumar said the Mastercard had invested Rs 6,500 crore in India to provide state-of-the-art technology for the Indian farmers to enable them to market their produce at remunerative price.
Elaborating about the Mastercard, he said that Mastercard in association with the Farmer Produce Organisations (FPOs) bring the buyer closer to farmers to buy the produce directly from them and pay the farmers once the transaction concludes. The Mastercard acts as a service provider both for the buyer and seller of farm produce with its latest technology, he added.
Horticulture Commissioner Chiranjiv Choudhary said the partnership with Mastercard in introducing e-Rythu would make horticulture markets transparent for sellers and buyers. He recalled that the state has been leading in the country in implementing information technology and added the target has been set to reach one million horticulture farmers in the pilot project which would eventually reach six million horticulture farmers in the state.
Salah Goss, Mastercard head, Nairobi, where the similar farmer card was successfully implemented, stated the e-Rythu would certainly help the farmers to get remunerative price for their produce. "It is transparent and helps the buyers to find quality produce through FPOs," she added.
Mastercard regional head Lathika also spoke.

Subscribed Failed...
Subscribed Successfully...