AICC president Rahul Gandhi to visit Kurnool on Sep 18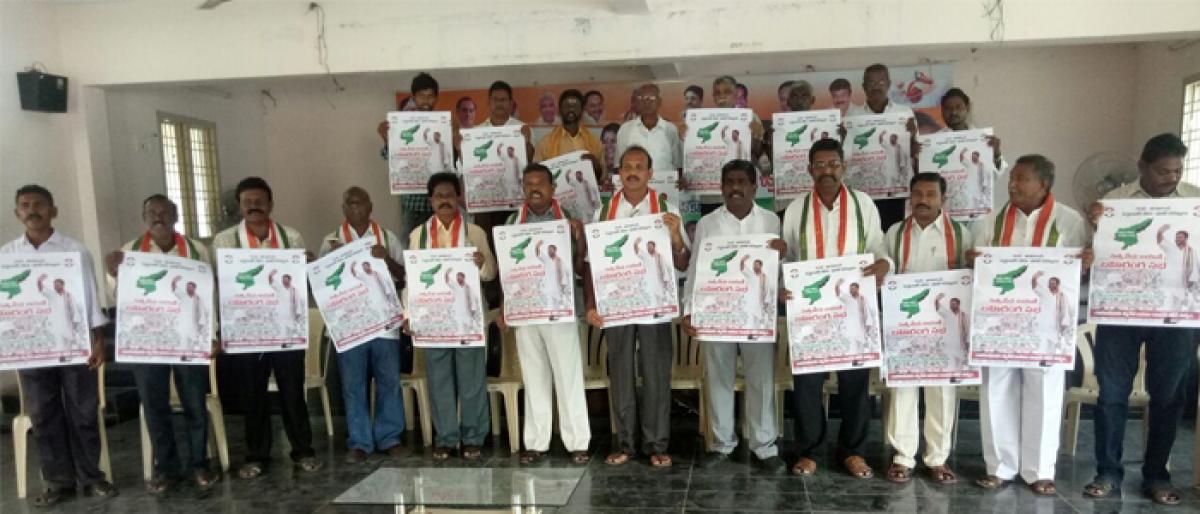 Highlights
Prakasam DCC president Eda Sudhakar Reddy has announced that AICC president Rahul Gandhi will be coming for the first time to Andhra Pradesh after his elevation to the AICC president post
Ongole: Prakasam DCC president Eda Sudhakar Reddy has announced that AICC president Rahul Gandhi will be coming for the first time to Andhra Pradesh after his elevation to the AICC president post.
He said here on Friday that the Congress president would address a public meeting in Kurnool on September 18.
The DCC chief released a poster 'Chalo Kurnool' regarding the same at the DCC office here.
Sudhakar Reddy said that it was a historical need for the people to bring back the Congress to power in 2019.
He said that Rahul Gandhi would explain the people about what the Congress had done to the country up to now and what would do after winning the 2019 election to the five crores Andhra Pradesh people from the Kurnool meeting.
He said that Rahul Gandhi would assure the state about the implementation of bifurcation act in true spirit, announce Special Category Status and would declare that the development of the state was possible with the Congress only.
He asked the people to attend the meeting scheduled at STBC College Grounds in Kurnool at 4 pm on September 18 to understand the need of bringing the Congress government in the state and at the Centre.