No let-up in fever cases in Vizag dist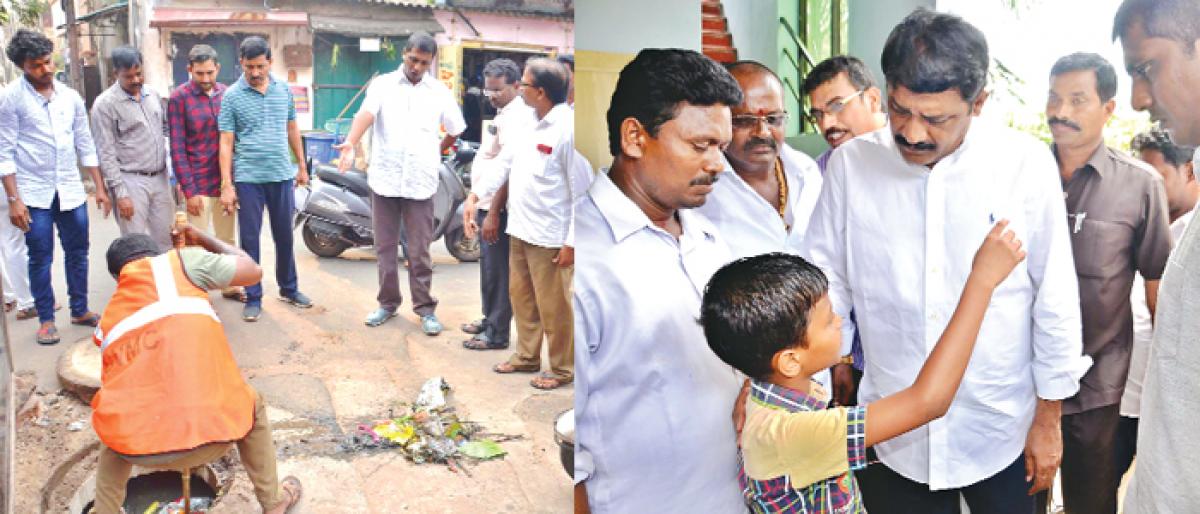 Highlights
Though the administration has launched a drive against mosquito menace, the deadly fevers are not being controlled in Visakhapatnam
Visakhapatnam: Though the administration has launched a drive against mosquito menace, the deadly fevers are not being controlled in Visakhapatnam.
The number of patients has been increasing every day. The public health department of Greater Visakhapatnam Municipal Corporation, District Panchayat Raj, Rural Water Supply scheme and other departments taken up massive drives to control the deadly fevers.
However, in industries, near railway tracks, wine shops and other areas particularly on the outskirts of the city there is no improvement in sanitation.
At several places on both the sides of the tracks, the rain water ponds have become unhygienic and they became breeding ground for mosquitoes.

While interacting with the sanitation wing of the steel plant, the officials directed them to clear the debris immediately.
Later, the officials visited the Primary Health Centre and interacted with the patients and directed the staff to conduct awareness camps by organising group meetings.
Meanwhile, during their visits on Friday, HRD Minister Ganta Srinivasa Rao, Commissioner of GVMC M Hari Narayanan found dengue patients and asked the officials to shift them to the hospital.
Minister visited a Class V student Ramakrishna's house, who is suffering from dengue, at Indira Nagar near Madhurawada and enquired about his health condition.
Speaking on the occasion, the minister said that the government is taking all measures to control the deadly fevers.
Commissioner of GVMC M Hari Narayanan, along with the public health officials, visited various places at Pydimamba Colony at 43rd ward.
During his visits, the Commissioner interacted with two patients. He also found an old-age person suffering from fever and unable to move to a hospital.
The Commissioner directed the AMHO to shift the elderly man to the hospital and provide emergency medical aid.
The Commissioner also visited and interacted with another dengue patient's family.
Speaking on the occasion, the Commissioner expressed his unhappiness and urged the citizens not to dump their waste into the drains.