Double-Team Tandem held in Kakinada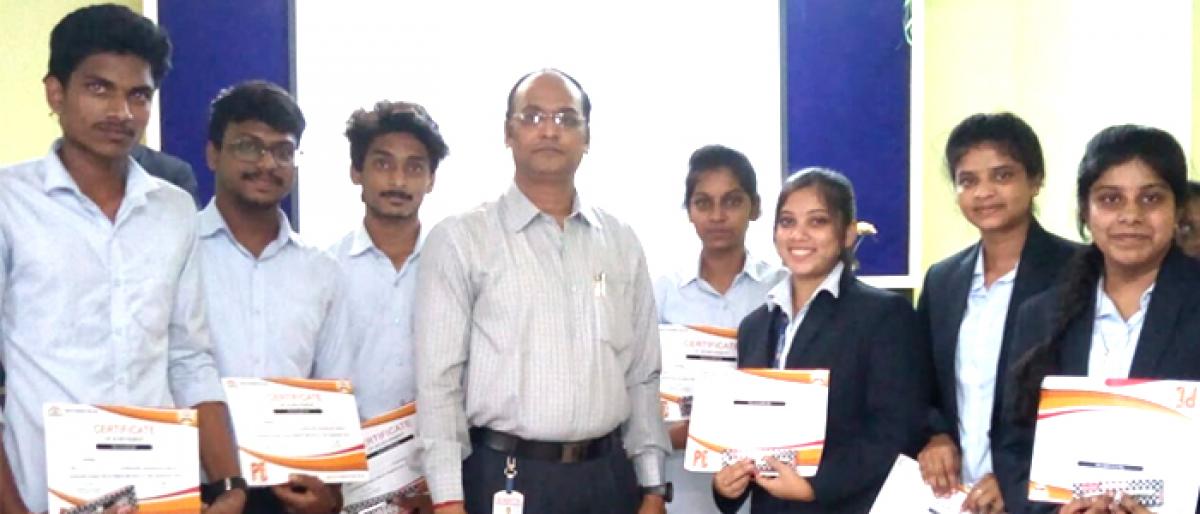 Highlights
Under the DoubleTeam Tandem programme, business news National and International, business quiz management power point presentation, excellence in management and allied activities were successfully conducted at Adyta PG College here on Tuesday
Kakinada: Under the Double-Team Tandem programme, business news (National and International), business quiz management (power point presentation, excellence in management) and allied activities were successfully conducted at Adyta PG College here on Tuesday.
A total 100 students from PG and BBM participated in the programme.
Speaking on the occasion, PG College principal Dr G Srinivasa Rao said that this type of programmes immensely help the student community in sharpening their management skills.
Mementos were presented to the winners.