Getting threats from Swami followers: Diwakar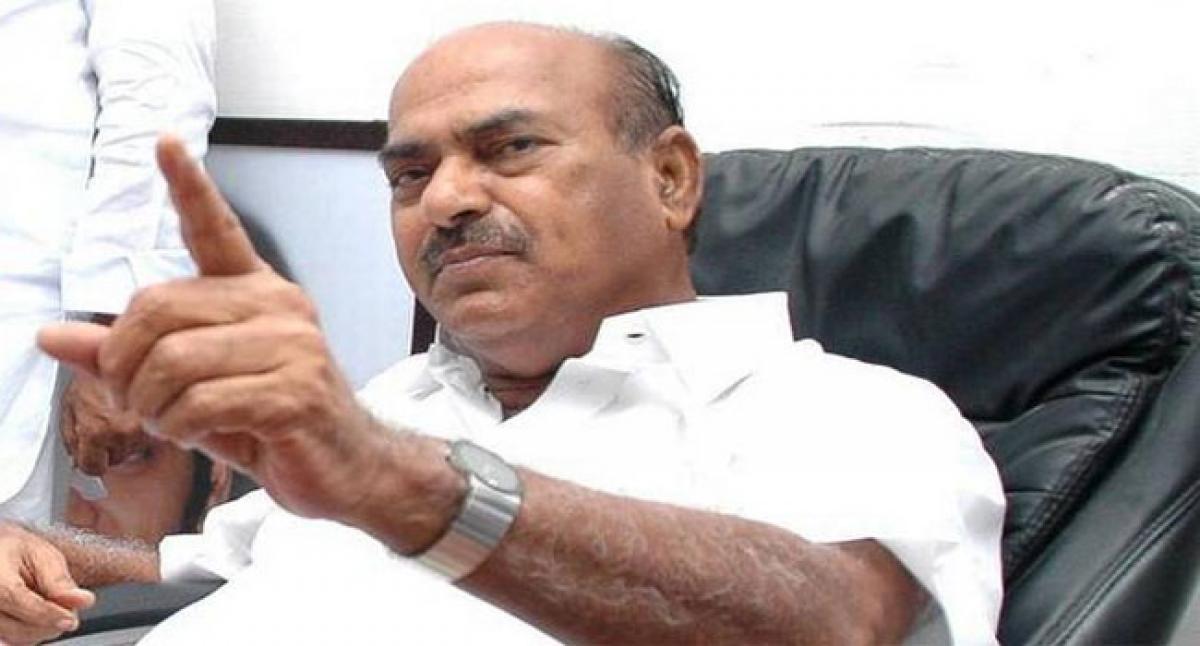 Highlights
Continuing his tirade against the Prabhodananda Swami of Tadipatri, Anantapur MP JC Diwakar Reddy warned that he would release video footages of the Swami
Amaravati: Continuing his tirade against the Prabhodananda Swami of Tadipatri, Anantapur MP JC Diwakar Reddy warned that he would release video footages of the Swami.
The TDP MP had an informal interaction with the journalists here in Assembly lobbies on Tuesday. On the day, Diwakar Reddy met Chief Minister N Chandrababu Naidu and informed him about the developments that took place in Tadipatri and then interacted with the media persons.
Reddy observed that the media has to tell whether he secured victory or was defeated in the two-day episode. He said that some people were threatening him that if he did not stop the protest against the Swami, he would face consequences in the coming elections. Reacting on it, he said that there was no leader among the Swami followers who could split the votes in the elections. He did not compromise anything with Prabhodananda and some people were spreading rumours on it.