Vote for TDP for development, urges GUDA chairman Ganni Krishna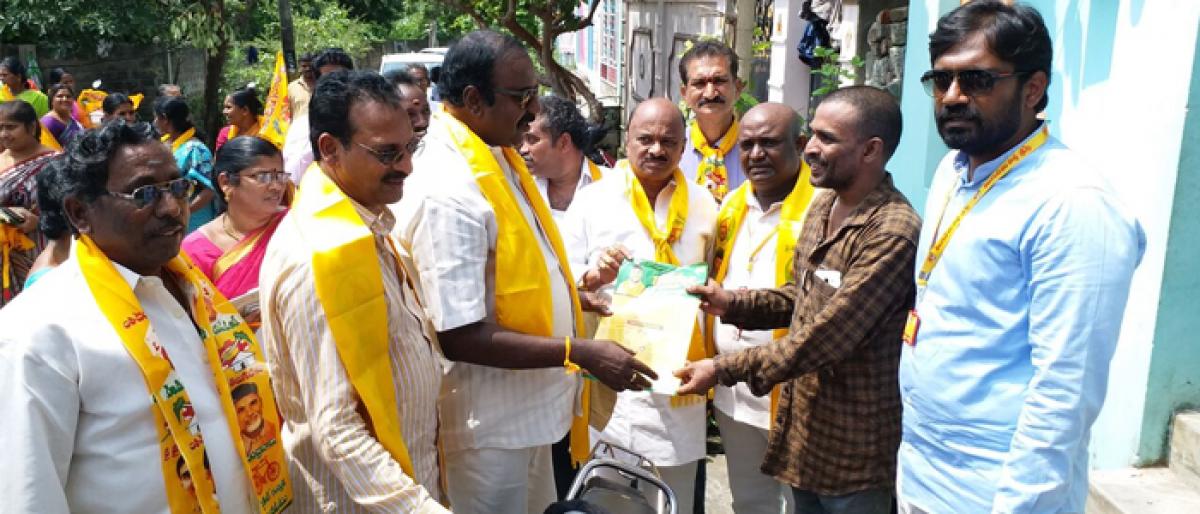 Highlights
Godavari Urban Development Authority GUDA chairman Ganni Krishna has said that the development of the state will be hampered, if power goes into the hands of corrupt leaders
Rajamahendravaram: Godavari Urban Development Authority (GUDA) chairman Ganni Krishna has said that the development of the state will be hampered, if power goes into the hands of corrupt leaders.
Participating in Nagara Darshini programme held in 43rd division here on Wednesday, he said the programme was aimed to know and settle the problems of the people and also to enquire about the implementation of welfare schemes.
YSRCP president YS Jaganmohan Reddy was in fifth position among MLAs in the country, who amassed wealth through corrupt practices.
If Jaganmohan Reddy was voted to power, the state would go to dogs and development would be hampered, he warned.
The state and the people would feel insecurity if Jagan becomes chief minister.
Chief Minister Nara Chandrababu Naidu was developing the state in all fronts though funds crunch was there.
As an able administrator, he can only develop the state and underlined the need to support him in the forthcoming elections.
TDP leaders V Rambabu, K Naveen Kumar, A Vasu and others were present.