Chandrababu speaks in Telugu in US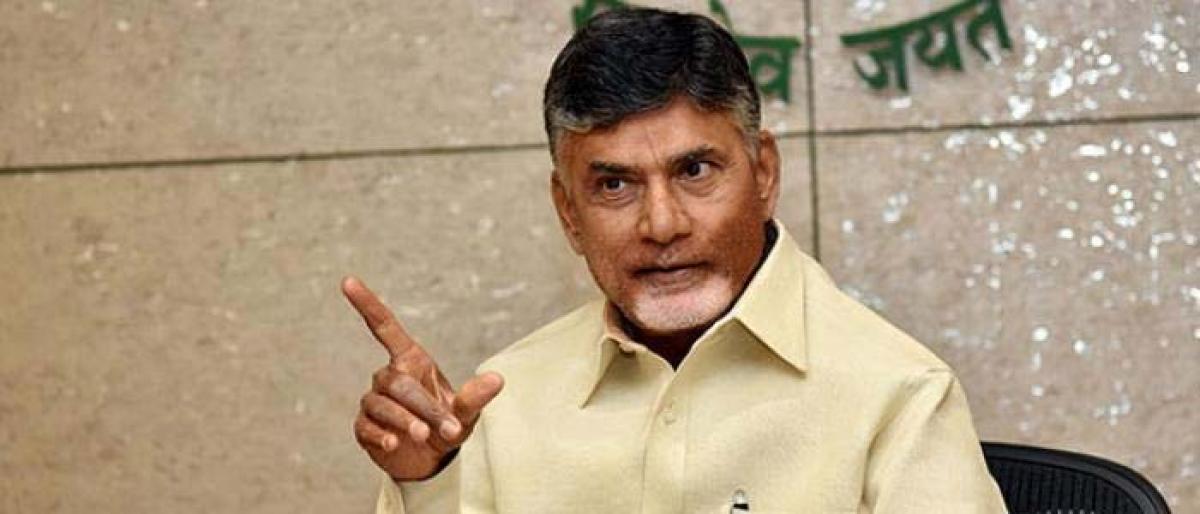 Highlights
Chandrababu played to the Telugu gallery in the US Speaking at a UN sponsored meet on financial support to sustainable agriculture International challenges and opportunities, he began in Telugu amid loud cheers
New York: Chandrababu played to the Telugu gallery in the US. Speaking at a UN-sponsored meet on financial support to sustainable agriculture: International challenges and opportunities, he began in Telugu amid loud cheers.
He said that AP has become a hub for organic farming and that this has emerged as a role model for the whole world. He explained about the progress of organic farming in the state to the US audience.
The programme was co-sponsored by Bloomberg Business Forum.