GMC to give UGD connections says Commissioner Srikesh B Lathkar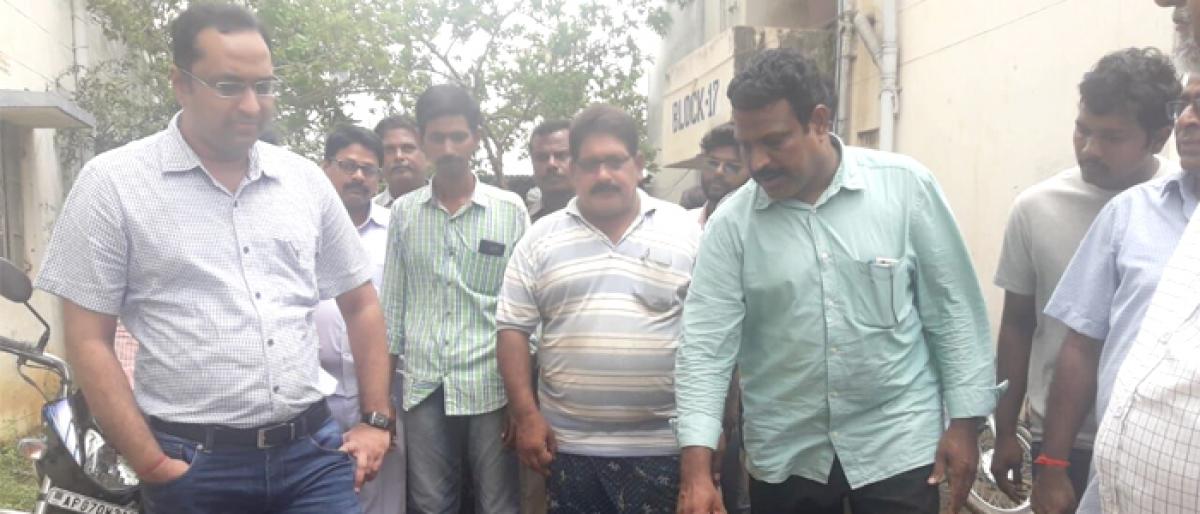 Highlights
GMC Commissioner Srikesh B Lathkar visited three corporation divisions 21, 22 and 23 and directed the officials to take steps to give underground drainage connections
Guntur: GMC Commissioner Srikesh B Lathkar visited three corporation divisions (21, 22 and 23) and directed the officials to take steps to give underground drainage connections.
He visited Rajiv Swagruha Housing Complex at Adavitakkellapadu in Guntur on Monday.
Speaking on this occasion, he instructed the officials to prepare an action plan for it.
He stressed on need to conduct medical camps in this area.
The GMC had taken up de-siltation and cleaned the drains at Advitakkellapadu.
He directed the officials to complete the UGD works within a month and take up roads restoration works and instructed them to take up drinking water problem.