Woman suffers labour pains in train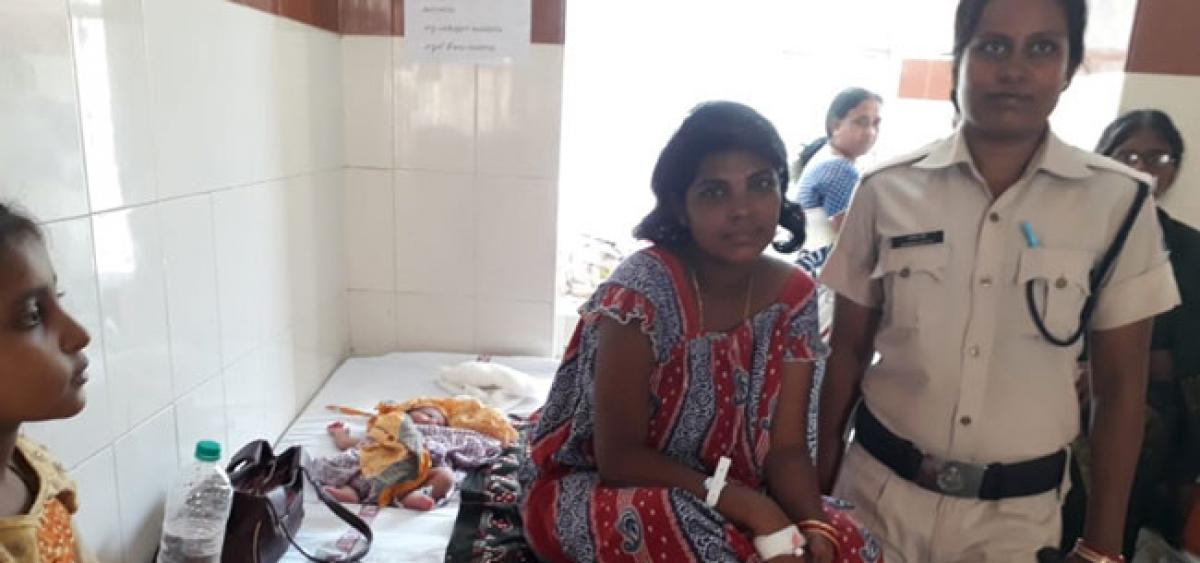 Highlights
Responding at the right time, the GRP and RPF personnel rescued a pregnant woman from ChennaiShalimar Express and admitted her to the King George Hospital KGH where she gave birth to a baby girl
Visakhapatnam: Responding at the right time, the GRP and RPF personnel rescued a pregnant woman from Chennai-Shalimar Express and admitted her to the King George Hospital (KGH) where she gave birth to a baby girl.
Both mother and newborn are safe. Usharani (32), a resident of Padmapur in Rayagada area, presently residing in Nellore, along with her husband Santosh Kumar, was proceeding to Padmapur in Shalimar Express. However, she suffered labour pains when the train was arriving in Visakhapatnam.
The co-passengers informed her condition to the Railway Protection Force and sought immediate medical attention. RPF Constable Pintu Kumar, a woman constable, ASI PCM Appa Rao immediately responded and gave a call to 108 ambulance and shifted her to the KGH.
She disclosed that due to a quarrel with her husband over a trivial issue, he left her at the Government Hospital in Nellore four days ago and left her alone. Hence, she decided to reach home to be with her parents who are residing in Odisha.