AP Grameena Bank wins APY Award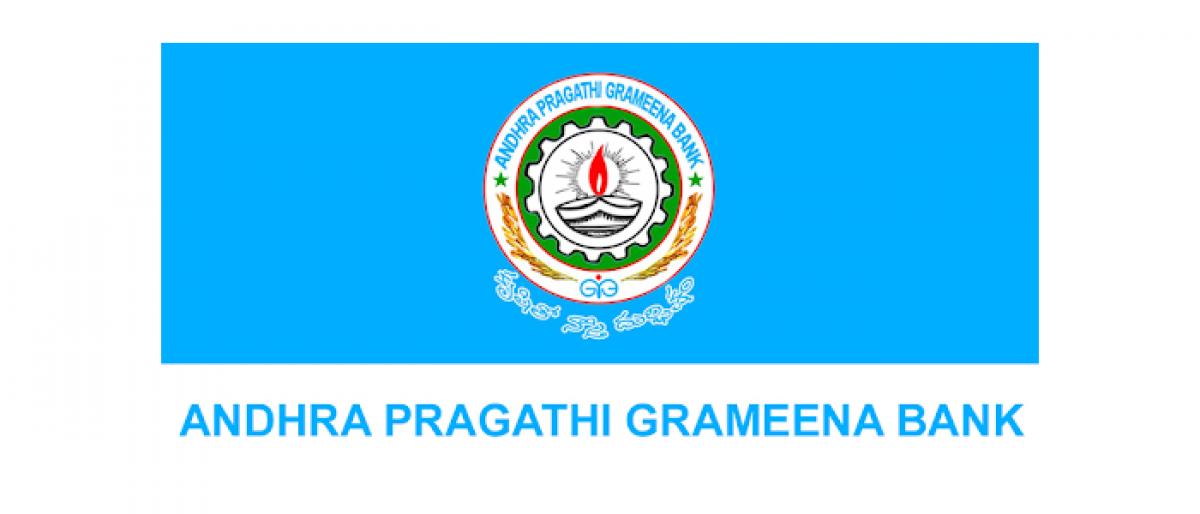 Highlights
The Union Ministry of Finance has chosen Andhra Pragathi Grameena Bank APGB for the prestigious Atal Pension Yojana APY Award
Anantapur: The Union Ministry of Finance has chosen Andhra Pragathi Grameena Bank (APGB) for the prestigious Atal Pension Yojana (APY) Award.
The award was given to the APGB's Regional Manager G Shiva Sankar Reddy at Delhi.
Addressing a press conference at his chambers here on Saturday, Shiva Sankar said that the APGB is the only one bank chosen for the award from Andhra Pradesh.
The Regional Manager gave credit to all the bank managers in the region as they have all contributed to the achievement of covering more than 1,000 eligible persons under the Atal Pension scheme.
He said that anyone in the age group of 18-40 years can join the scheme and get pension from the age of 60 years.
In the event of accidental death of any farmer, who is a policy holder, the family would get Rs 1.75 lakh apart from one member of the family will get a free coverage under the scheme.