People jittery over contaminated water supply in Bhimavaram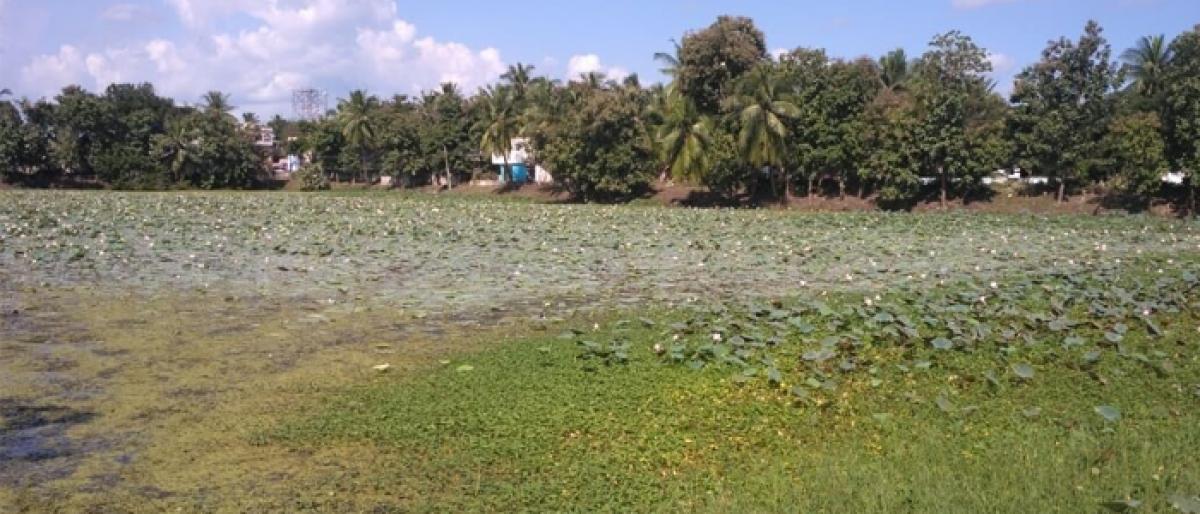 Highlights
People in Veeravasaram village have been concerned over supply of contaminated water
Bhimavaram: People in Veeravasaram village have been concerned over supply of contaminated water.
The village has two schemes at Toorpu and Yellamma tanks. The authorities have been directly taking water from these tanks and filtering this water before supply.
Pirlakodu was treated as summer storage tank earlier. However, with the increasing population the officials had been using the tank water for supply of drinking water for the village during other seasons also.
Water from Pirlakodu and Toorpu tanks is supplied regularly for a decade.
The water in these tanks is emanating stink as hyacinth and other vegetation decomposed. The officials have been supplying this unhygienic water for drinking purposes.
The water is still emanating stink posing a threat to people drinking this water. The authorities had not checked whether supplied water is potable or not.
The people have been complaining that improper maintenance caused the water of tanks to smell badly.
Banking on the demand for clean water, private water filter units mushroomed.
About 50 per cent of the people have been using private supply for drinking and cooking purposes.
As the water supplied by the authorities is contaminated, diseases like typhoid and hepatitis have become common ailments in the village.
Apart from this, the water pipelines also developed leakages and supplied drinking water is carrying sediments and giving colour to the water.
The people have been asking the authorities to take steps to supply clean water for drinking.