Tribals take up natural farming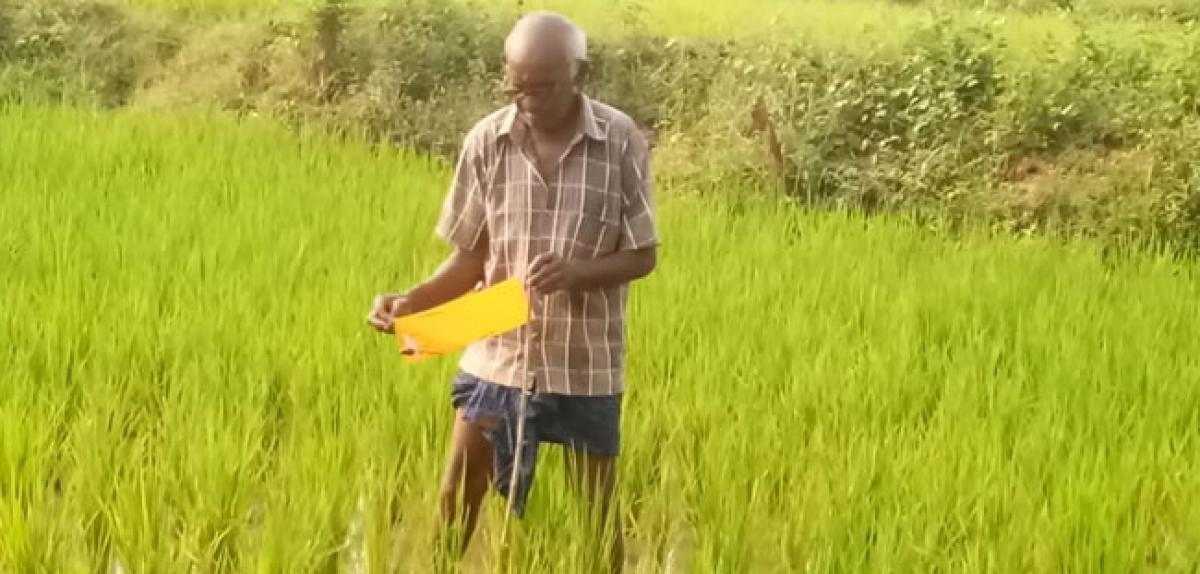 Highlights
Kondabaridi, a remote village in Kurupam mandal of Parvathipuram agency area in Vizianagaram district, became complete natural farming village in the state The tribals have planned to shun use of chemical fertilizers and pesticides in their farms and passed a resolution in this regard
Kondabaridi (Vizianagaram): Kondabaridi, a remote village in Kurupam mandal of Parvathipuram agency area in Vizianagaram district, became complete natural farming village in the state. The tribals have planned to shun use of chemical fertilizers and pesticides in their farms and passed a resolution in this regard.
They are passionate to use natural fertilizers made of cow dung and cow urine. And they prepared Ghana Jeevamrutham and Drava Jeevamruthtam by using them. They also prepared pesticides –Neemastram and Agni Astram to eradicate pests and diseases.
The village has 63 farmers and they are growing paddy in 98 acres and ragi in five acres. The villages are growing huge quantity of vegetables and pulses by using natural fertilizers. Dr D Parinaidu, founder of Jattu Trust, who is encouraging natural farming, said "We came to know how the chemical fertilizers are hazardous to our environment and how they are polluting the soil and water here.
I used to play with earthworms, snails in my childhood but now the number of those creatures has come down. Even the dragon flies, frogs, different varieties of fish are on the edge of extinction. The extinction of these creatures will not be stopped and one day these chemicals would erase the human life from the earth. So, we are switching the farmers from chemical farming to natural farming," he said.
P Parasaiah, a farmer from Kondabarii village, said "We came to know that these naturally grown vegetables are good for health. Even our neighbouring villagers are also approaching us to learn lessons from us. We are happy to be a part of nature and to protect it."
K Prakash, district project manager of natural farming, said "We are extensively promoting the natural farming and conducting training camps to farmers for the same.
We teach them how to prepare herbal Kashayams which will eradicate pests and diseases." P Susheela of this village said the vegetables produced in our village are much tastier than the others produced by using chemical fertilizers. We are proud to be a first village in AP to get this tag, she said.