Robo to Speak with Naidu and Collectors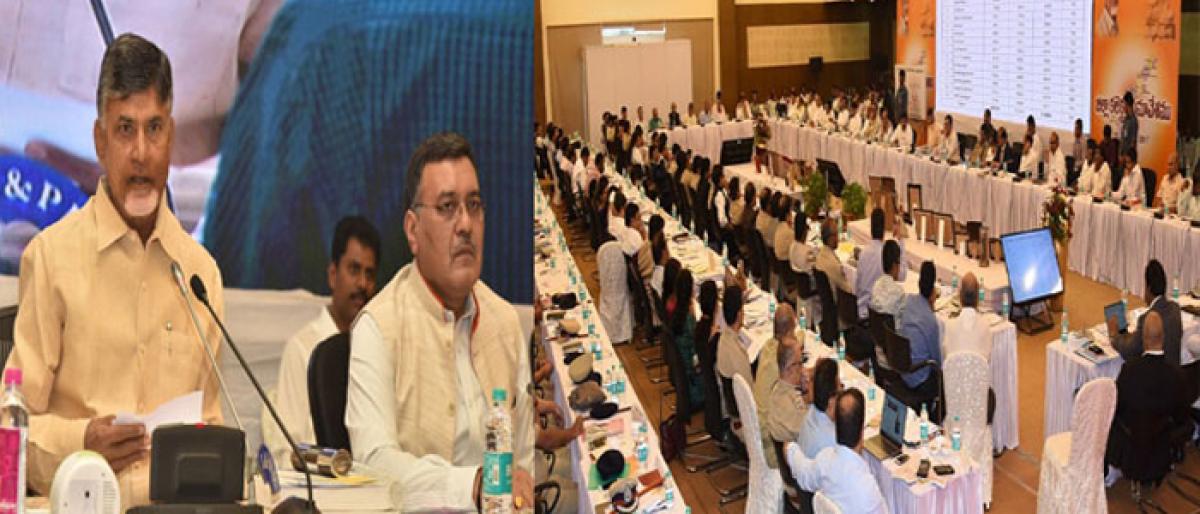 Highlights
A Robo will speak with the Collectors during the Collectors Conference here in Amaravati The Robo from Visakhapatnam will virtually speak with Chief Minister Nara Chandrababu Naidu and other officials
Amaravati: A Robo will speak with the Collectors during the Collectors Conference here in Amaravati. The Robo from Visakhapatnam will virtually speak with Chief Minister Nara Chandrababu Naidu and other officials.
During the Collectors Conference, Chandrababu Naidu said that the Robo at Fintech Fest in Visakhapatnam will interact with the Collectors in Amaravati over internet, on Thursday at Undavalli in Guntur.
He said because of integration with the technology, we are able to achieve sustainable growth from last four years. He said that the officials must be able to adopt the new technologies in the governance.