Srinivas Met Jagan In Uniform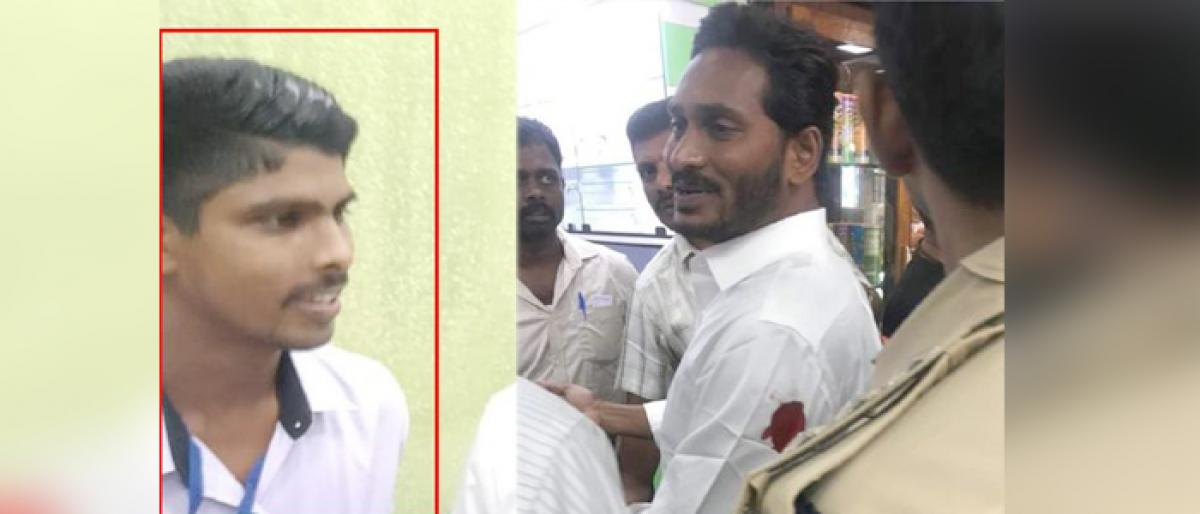 Highlights
The accused in YSR Congress Party President YS Jagan Mohan Reddy was allowed to meet the leader in VIP lounge because Srinivas was in uniform given by canteen management in the airport, the owner of the restaurant Harshavardhan said
The accused in YSR Congress Party President YS Jagan Mohan Reddy was allowed to meet the leader in VIP lounge because Srinivas was in uniform given by canteen management in the airport, the owner of the restaurant Harshavardhan said.
The investigating authorities recorded a statement from Harshvardhan in connection with the attack case. He also said that Srinivas is doing the job in two shifts. After completing morning shift at 11 am, he will take rest and join the duties in the evening. On the incident day, Srinivas did not go his room and stayed in the canteen without changing dress.
Security forces in the airport did not stop Srinivas from moving to VIP lounge since he is in uniform. Another steward Rama Devi served coffee to Jagan and the canteen Superviser Sateesh was also there at the time of incident.